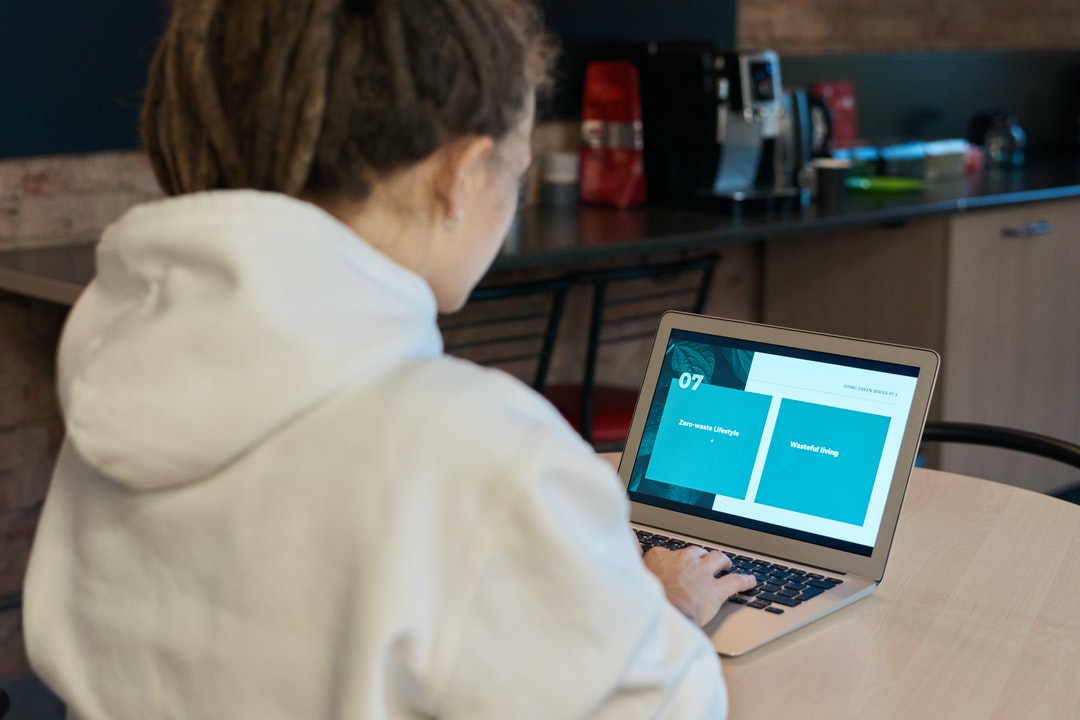 The current workplace environment is changing, which necessitates a shift in business communication. Furthermore, with so many companies working remotely, it's critical to keep the information as simple as possible.
How can you get your staff to pay attention, take notes, and comprehend the material you present? 
By incorporating visual communication into the workplace, both in-person and via video conferences, you can:
Easily share complicated information

Narrate an engaging story or experience

Engage your audience in the conversation

Motivate people to take action
Let's look at five different types of visuals you can utilise in your daily work to improve communication with your team and enhance the future of work.
Reduce daily meetings and replace them with videos 
Eliminate meetings and replace them with videos. You can write down exactly what you want to say and share it with others without being interrupted or having conversations veer off track.
Use Watch and Learn to record your screen as you narrate if you have slides to present. There aren't any slides? It's no problem. Watch and Learn can record your webcam to add a more personal touch to your video.
This method of presentation is more considerate of your team's time. If they don't need to know the material right now, they can watch the film at their leisure. They can always go back and view it again if they need a refresher.
Plus, they can come to you directly if you need comments or if they have questions.
Conventional meetings that would ordinarily last an hour can be shortened to videos embedded in asynchronous meeting platforms, lasting for 30 minutes or less. That's a significant amount of time saved!
Provide better remote feedback
This is one of the greatest methods to start using visuals in the workplace for remote interactions.
Almost everyone has had to proofread and revise a document that was written by someone else. We print it out, take out our red pen, and write notes on the printed pages where the suggested adjustments should be made.
However, unless you want to scan and transmit your pages, this will not work in a workplace that uses remote working tools. In such a case, apps like Watch and Learn can help. Watch and Learn allows anybody to participate in meaningful, inclusive discourse, complete with feedback and improvisation ideas.
Create effective training content 
New hires should be given the tools and information they need to succeed in their new positions. Face-to-face training is difficult to come by in a remote situation, but creating video and visual training content can go a long way toward putting them on the right track.
Visual and video content makes sense for everything from first-day training to continuous staff development.
It's particularly useful for learning how to use HR systems or get onto the network. You can even construct a small video answering the most common questions new hires have.
It's also quite scalable. Your how-to guides, task aids, and short training videos can be used by many employees.
This makes more sense even for small businesses. Even when you're not training, your training content can help you. You'll be able to spend less time away from your job and more time on other projects.
Make software rollouts effective 
Almost every company will have to put out new software at some point. It can be extremely aggravating and inconvenient for your staff, especially if it is not clearly conveyed.
Show how to present software features during an internal rollout with screen sharing for teams. Make a brief screencast that you can share with your team or the entire company.
Users may maintain current skill sets while learning new features with the help of short training sessions. Employee training for software rollouts can help you avoid losing productivity.
You can use a combination of workplace video messaging apps, screenshots, voice messages for teams, asynchronous videos, and even email to prepare employees for what is to come, guide them through the rollout process, and follow up after the software is installed.
This will enable employees to understand what is needed to accomplish and provide input as requested, rather than plowing through paragraphs of text.
Provide a social or informal learning environment
Most of us don't consider ourselves to be trainers, but if you work with others, you've definitely had to show someone how to do something at some point.
It may be anything from demonstrating how to include an out-of-office message into an email to adjusting the microphone settings in remote workplace technology.
Create a brief screencast video showing the process instead of getting into a meeting every time someone wants assistance. Alternatively, take a few screenshots and create a step-by-step guide.
You'll save time in your day and provide a useful reference for your coworkers when they need a refresher.
Conclusion
Internal communications that include more visual and video material can increase productivity, minimise errors, eliminate feedback loops, and result in happier, more engaged staff. Get rid of the ineffective email monster and start communicating in a more interesting and successful way.