Whether you're collaborating with colleagues or sharing ideas with your wider circle, so many hours of your week are dedicated towards communication – but what's the impact of it? Find out, thanks to our awesome Analytics features.
From tracking engagement to collecting insight, the tools within the Analytics tab will help make every moment you spend chatting, sharing, and teaching feel even more worthwhile.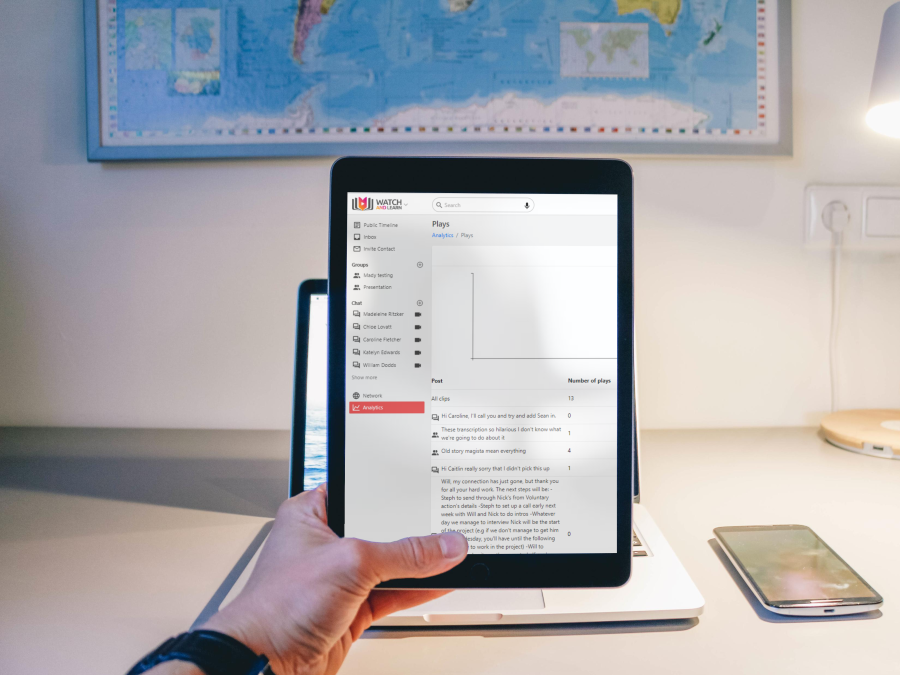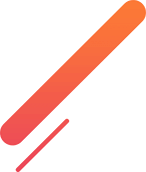 How to view your analytics
Navigate to the Analytics tab on your platform.

Click through the categories to explore your data.

Sort by past 30 days, year, or custom dates.
Your Activity
It's never been easier to keep track of the output and return of your communication. The Analytics feature allows you to gain insight on your activity and take away valuable learnings.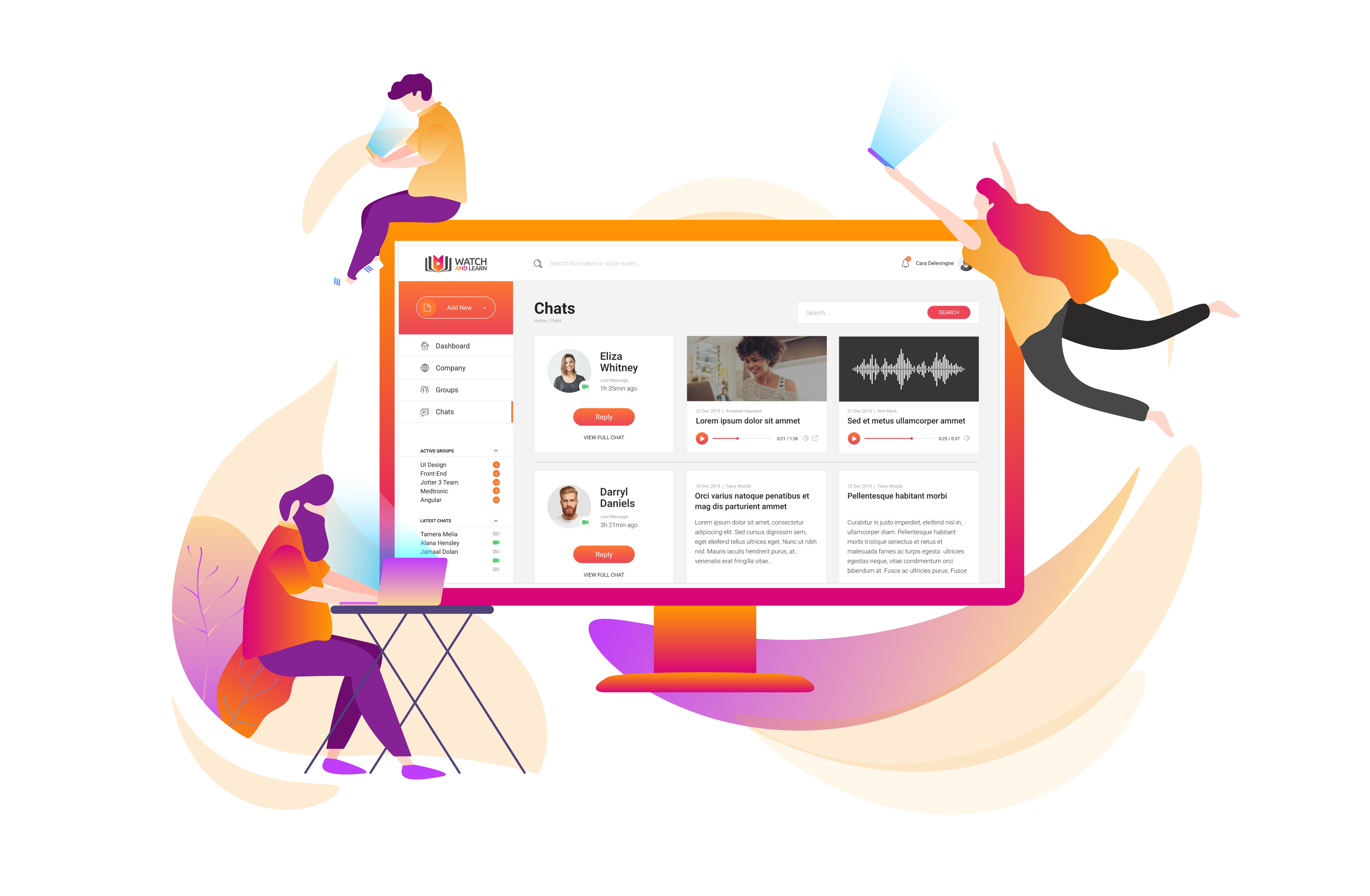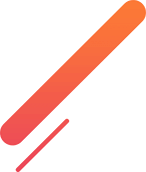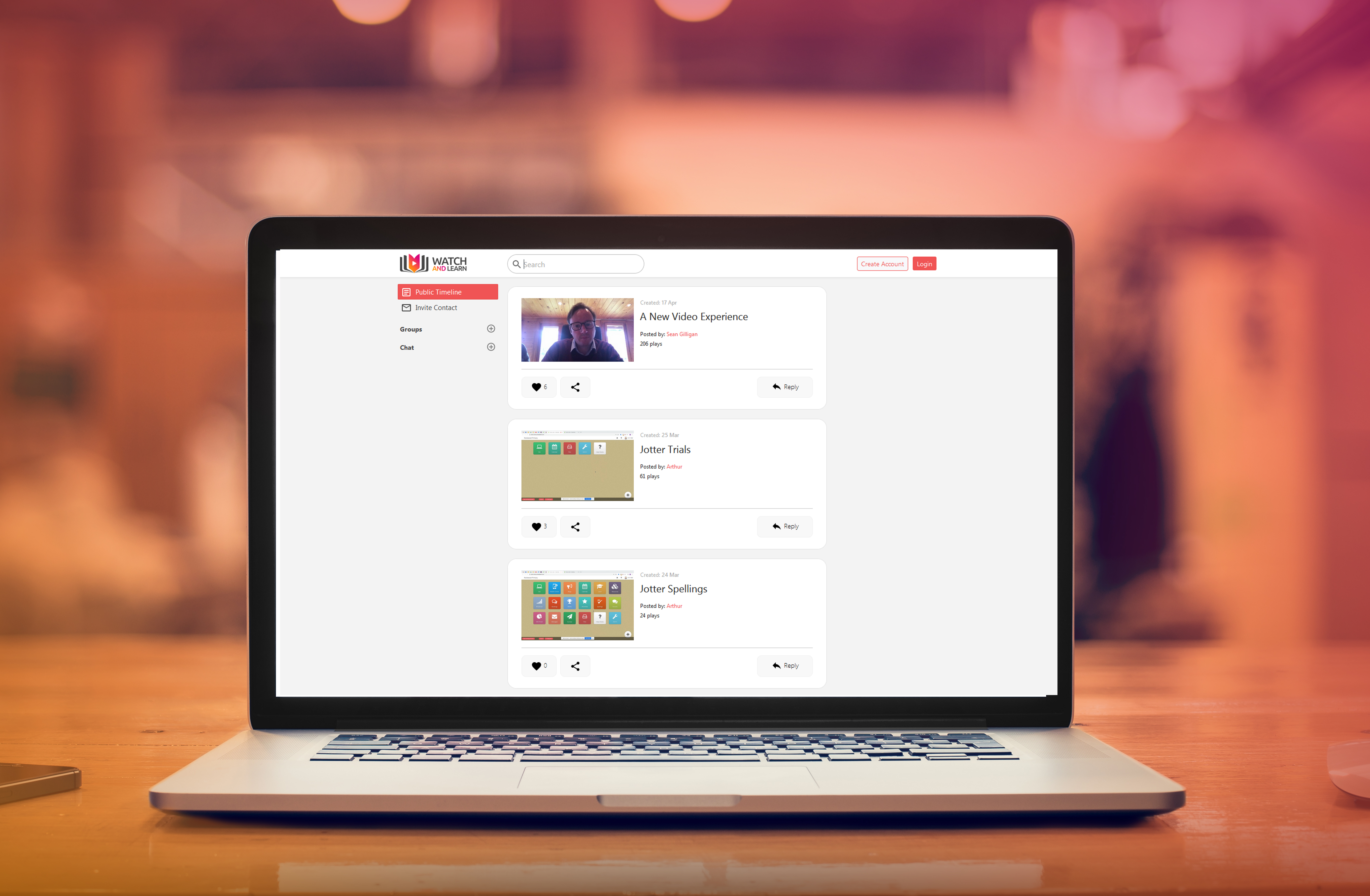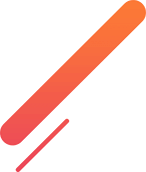 Plays
The Plays feature shows you how many times your videos and recordings have been played, so you can easily keep track of your most popular content and instantly spot gaps in communication.
Word Usage
The Word Usage feature creates a visual map of the words and phrases you've been using the most. It provides unique insight into what you and your team have been talking about – and therefore what all your energy is going into.
Filter by past 30 days, year, or a specific time period to compare and contrast your activity.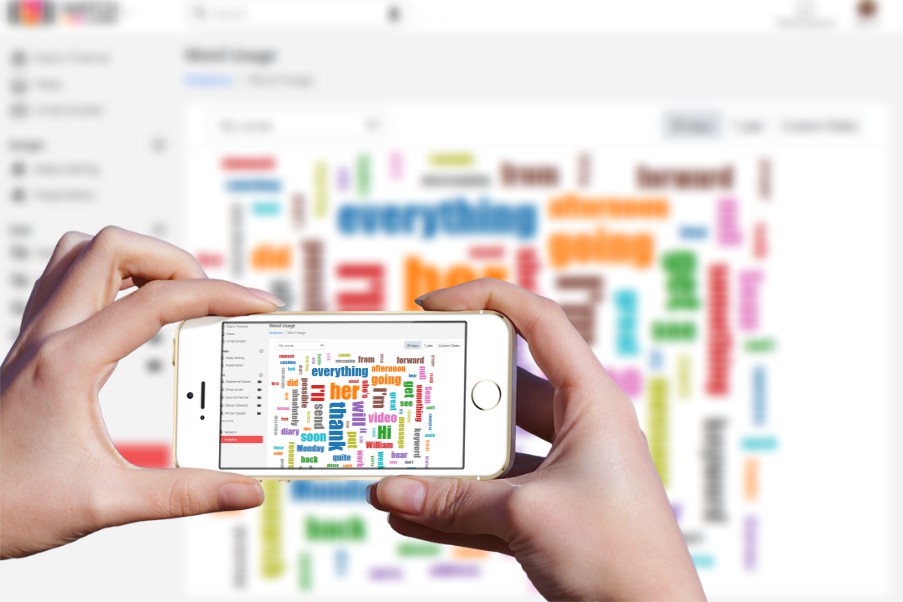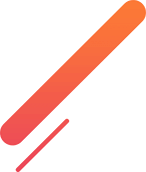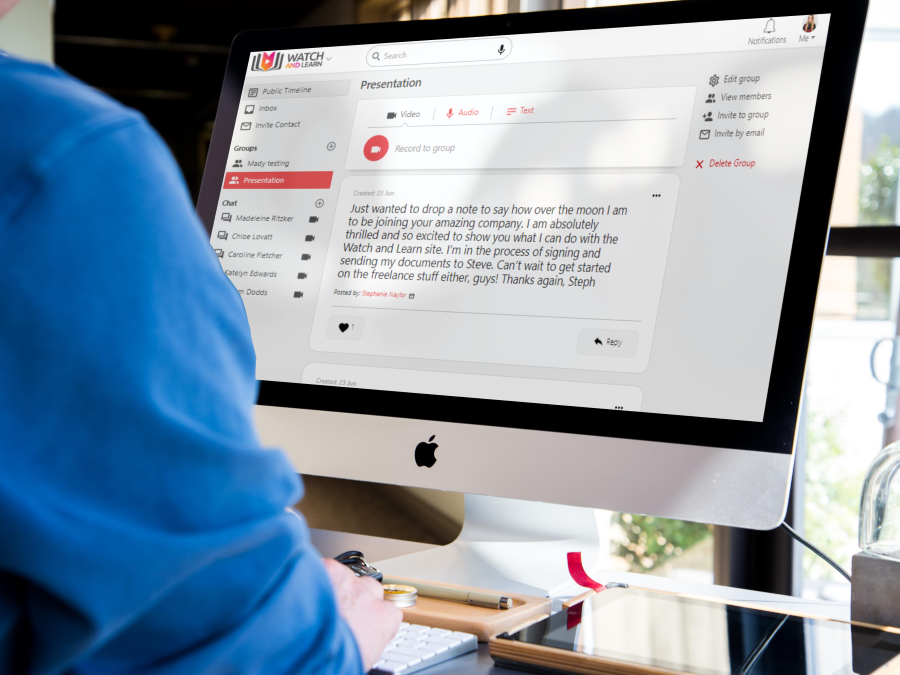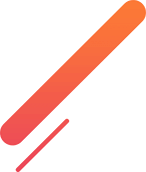 Popular Groups and Chats
The Popular Groups feature sorts out your priorities for you, detailing which groups you have been most active in. It can be a quick shortcut to your most important conversations, as well as help you visualise and assess your communication priorities.
The Popular Chats feature shows you who you've been chatting to the most lately. It's a great way to get insight into your overall communication priorities and help you understand areas of strength, as well as potential gaps and missed opportunities.