Register, Manage and Track Participants
Do you want to manage your participants easily, quickly, and seamlessly?
There is no sense in fussing around with different files to register and manage your event participants and learners when there is a better way.
Counting, checking, and tracking your participants' identities during an online event can be an uphill battle. Sometimes, you'll need to dedicate one whole resource to manage the journey of your participants during the event!
Also, it can be frustrating for participants to pass through a long and tedious registration process. Allowing your participants to self-register means there is less admin and all your data is in one place.
Create a Community with Watch and Learn
Wouldn't it be nice to manage your participant list in real-time?
Yes, it's possible to create a seamless journey from registration to event analytics, all in a single platform!
Here's a sneak peek into how we have integrated all the features needed to register and monitor your learners for higher engagement: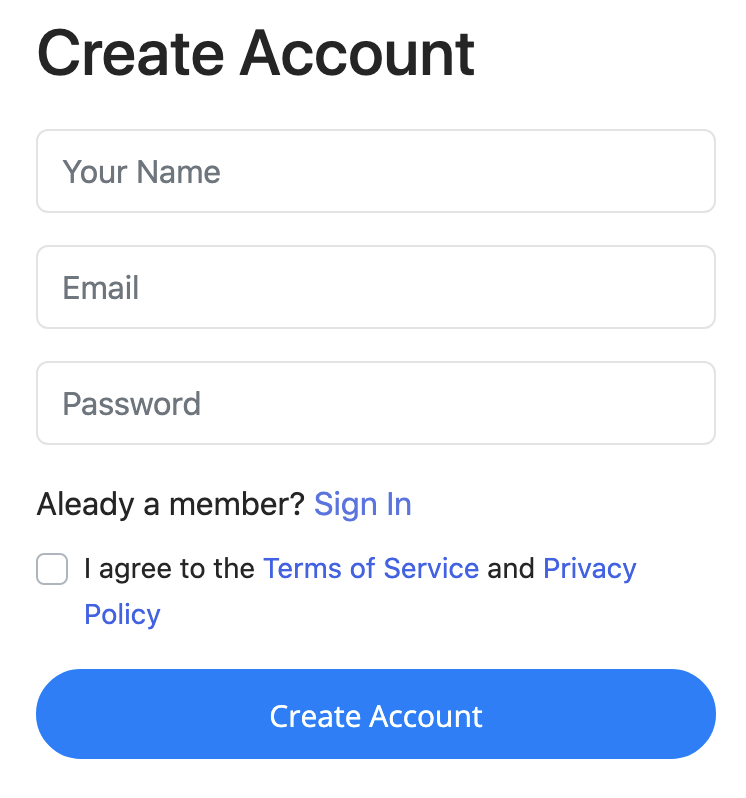 A quick, snappy, and easy-to-use registration form that is GDPR compliant! It allows participants to create their complete profile, with credentials and a profile picture.
Give your users the complete event experience with a reception area including welcome videos and more.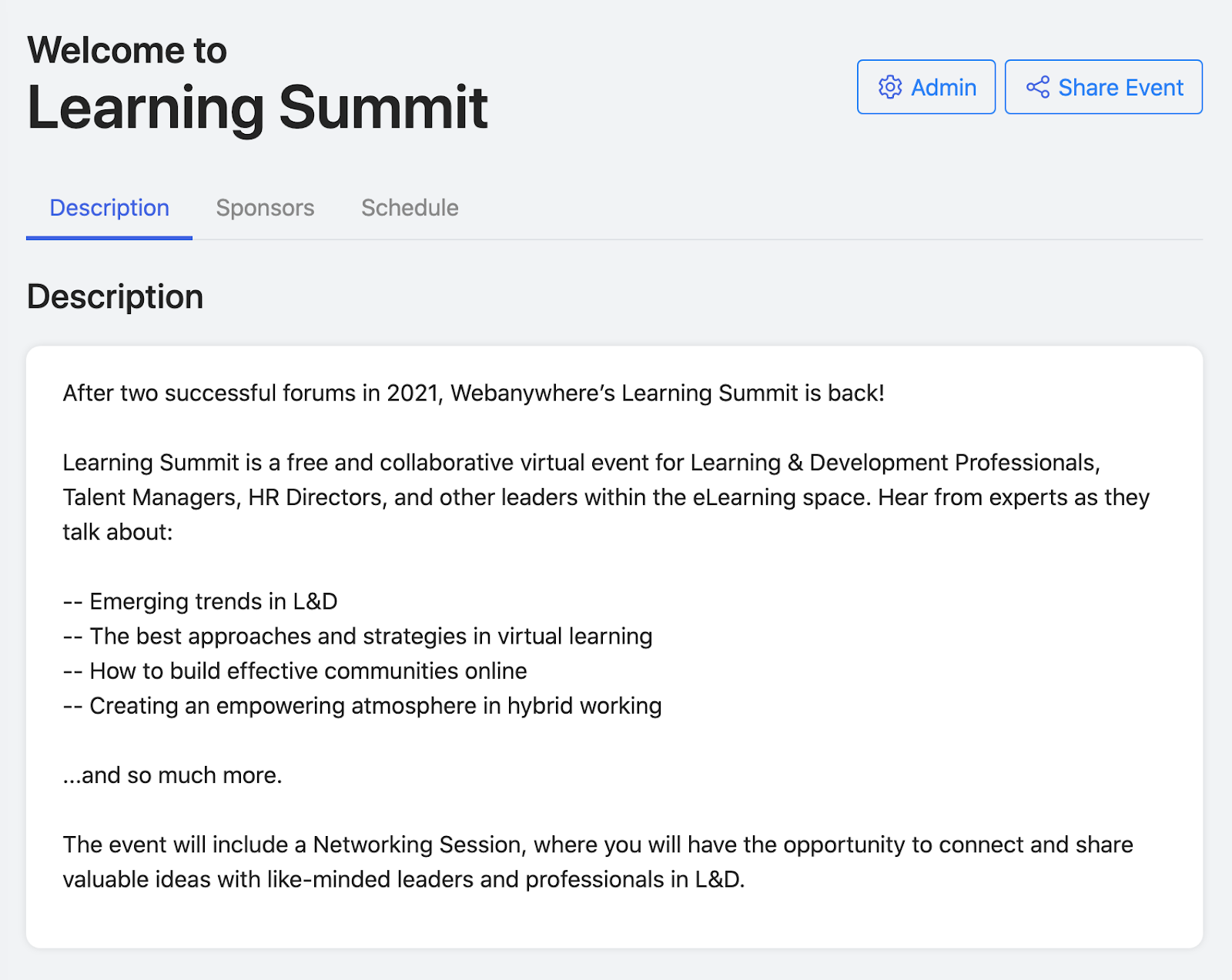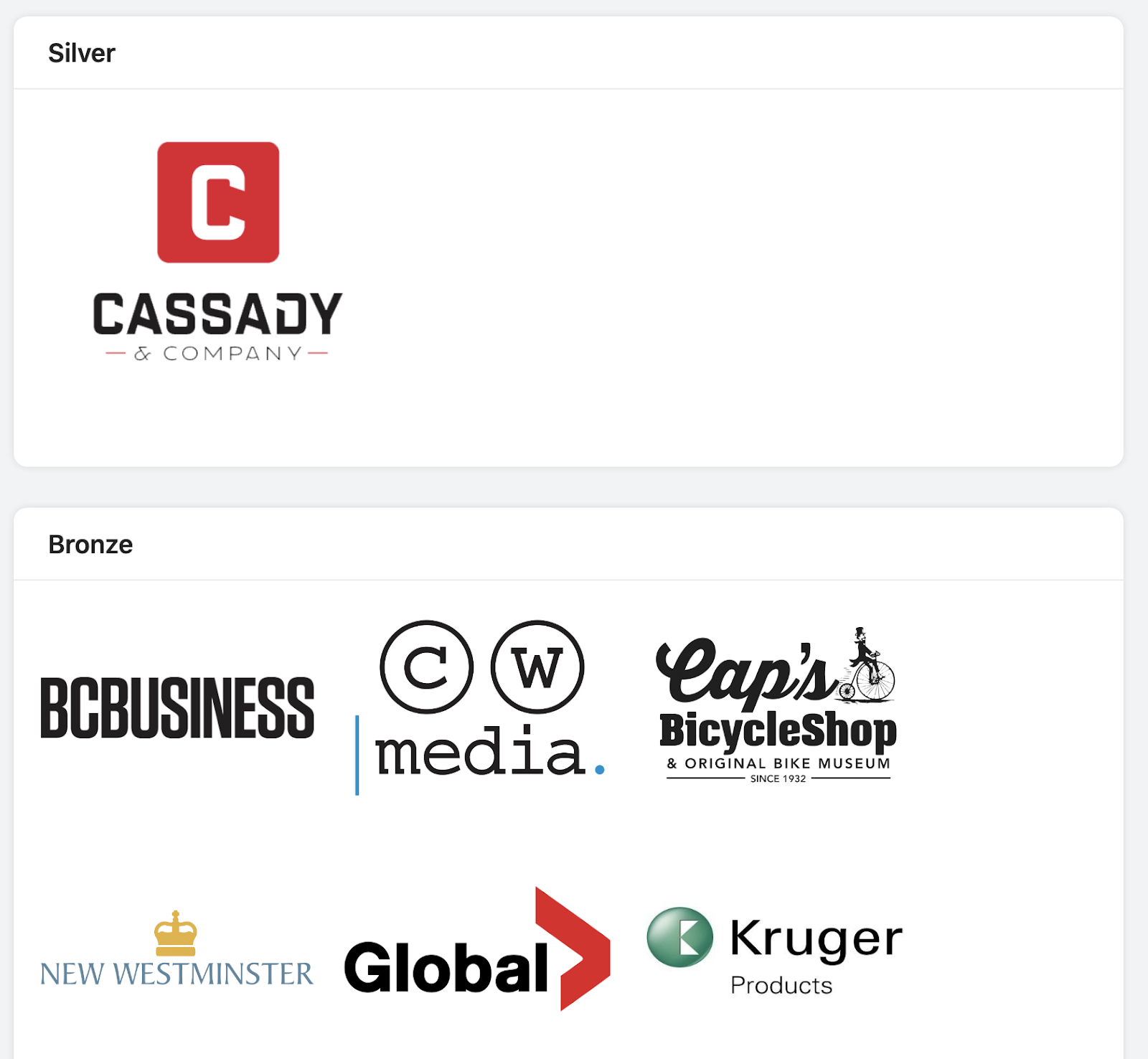 Showcase your sponsors with banners and logos. Set sponsorship levels on your live learning platform for different types of partners.
Run a complete event schedule spread over multiple days to keep your people on track and engaged.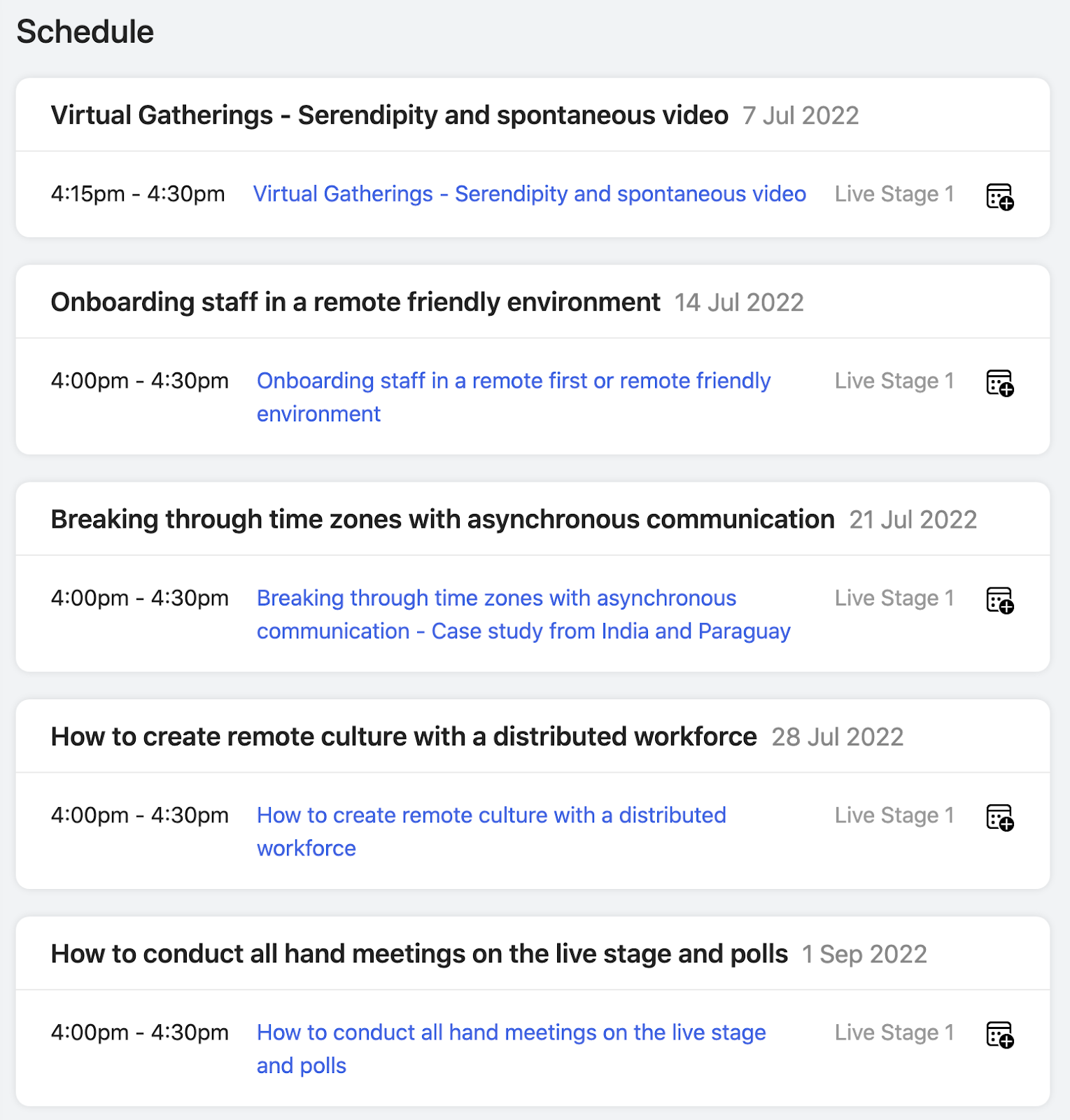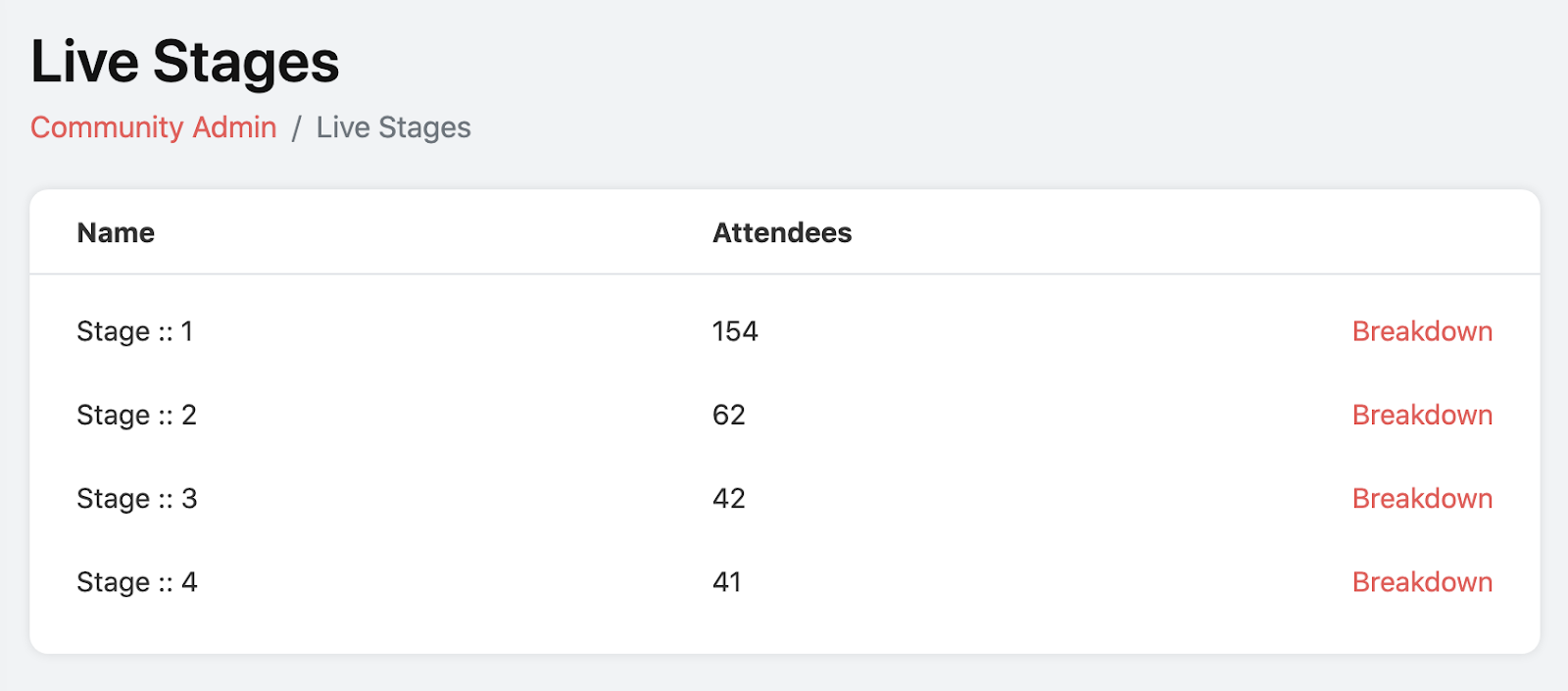 Track learning event insights including attendance, live stage engagement and virtual booth visitor numbers. 
Maintain a people directory for all of your community members including who's online, with the ability to message or video call instantly.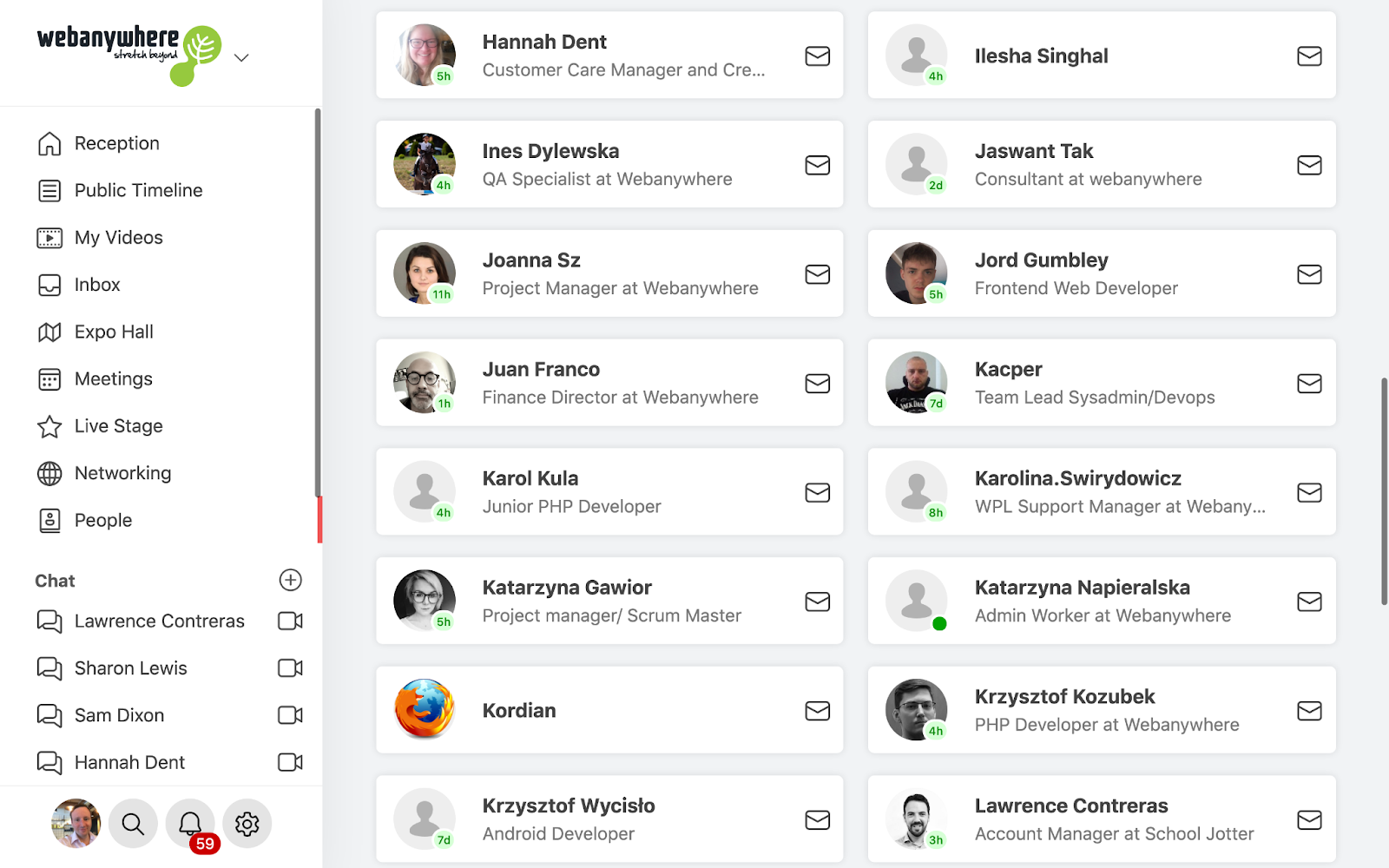 One Platform – No Switching Between Platforms
Our all-in-one platform means all your data is in one place for easy access.
One platform means there is no context switching and leads to a better online experience.