Build A Community Through Networking
Get Your Community Talking
Raise your hands if you're still wondering how you can get your audience to collaborate with each other? Let's face it, presentations and videos are just one facet of online video experiences.
But getting your community to break the ice and really network? That's where the real collaboration happens! People don't want to spend all their time sitting through soulless presentations all day.
Hence, our expo hall is specifically designed to help your community get the most value; with learning and networking, all coupled in a single together!
Excited to know how? We are too.
How Our Expo Hall Helps Participants Network Effectively
Our virtual exhibition hall allows users to network and make connections with the following features: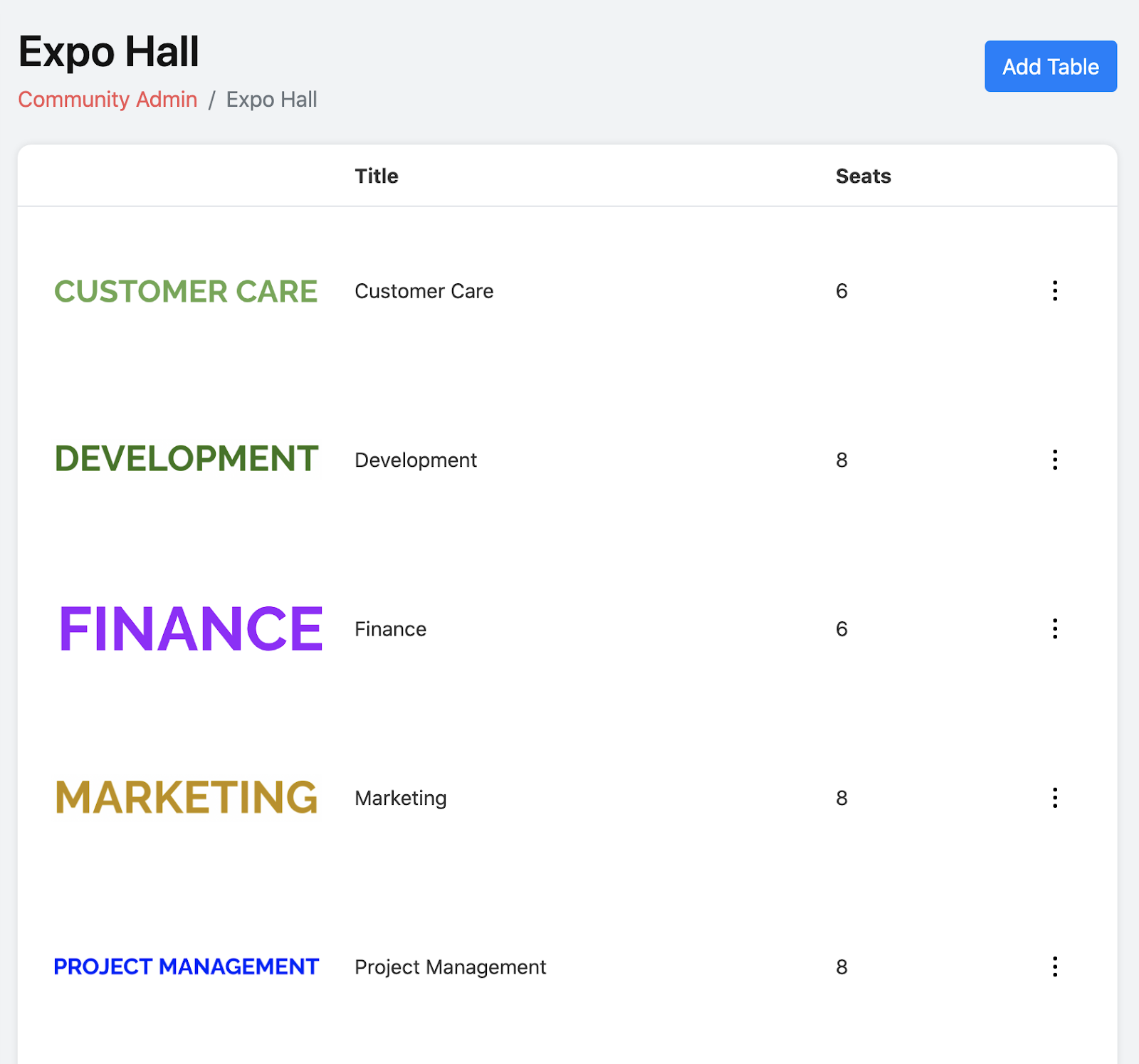 Our exhibition hall lets you set up tables and chairs, each representing video breakout rooms. Tables can be created for 2, 4, 6 or 8 people to encourage group conversations.
Send alerts to tables and notifies participants of important announcements or changes in schedule.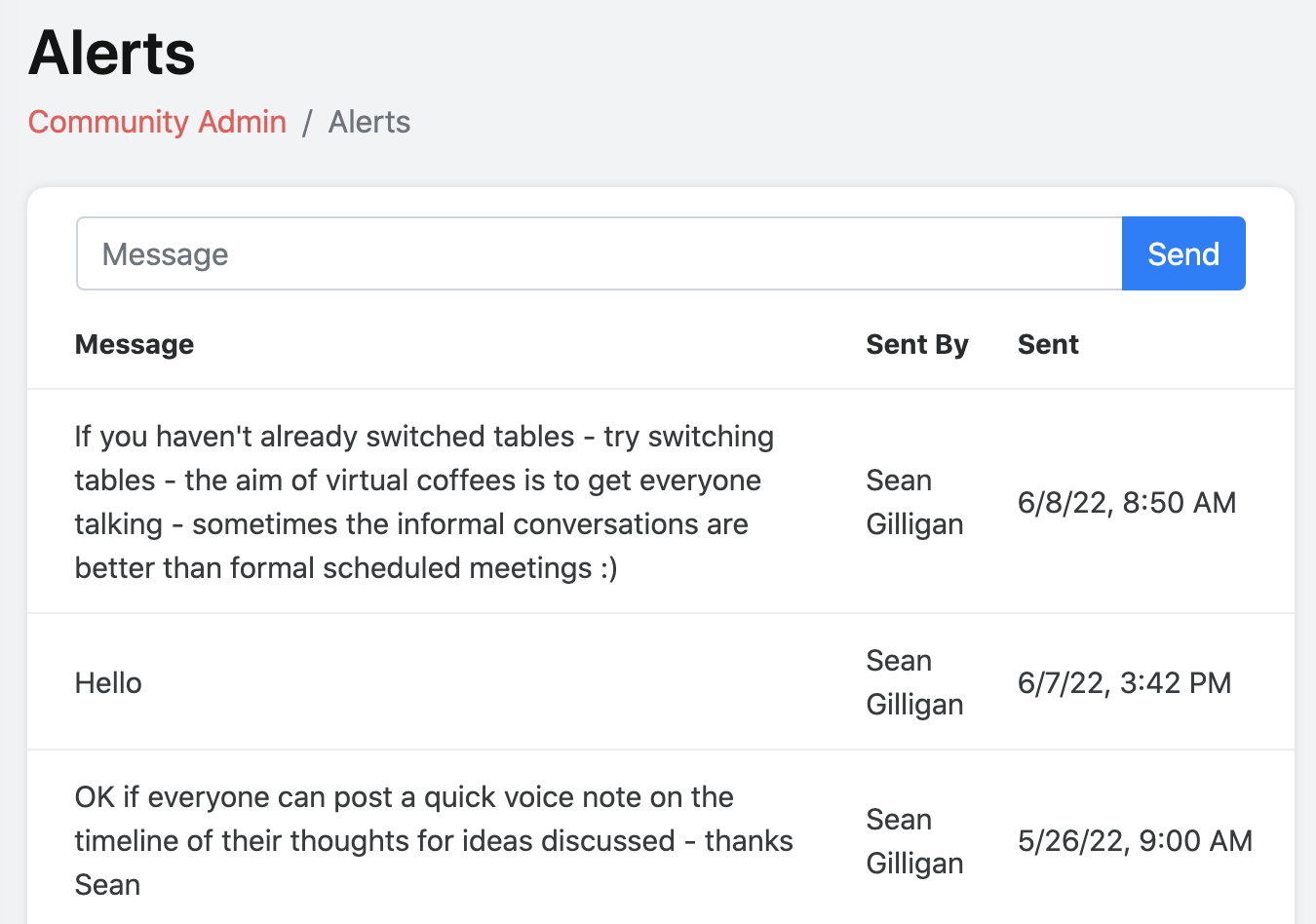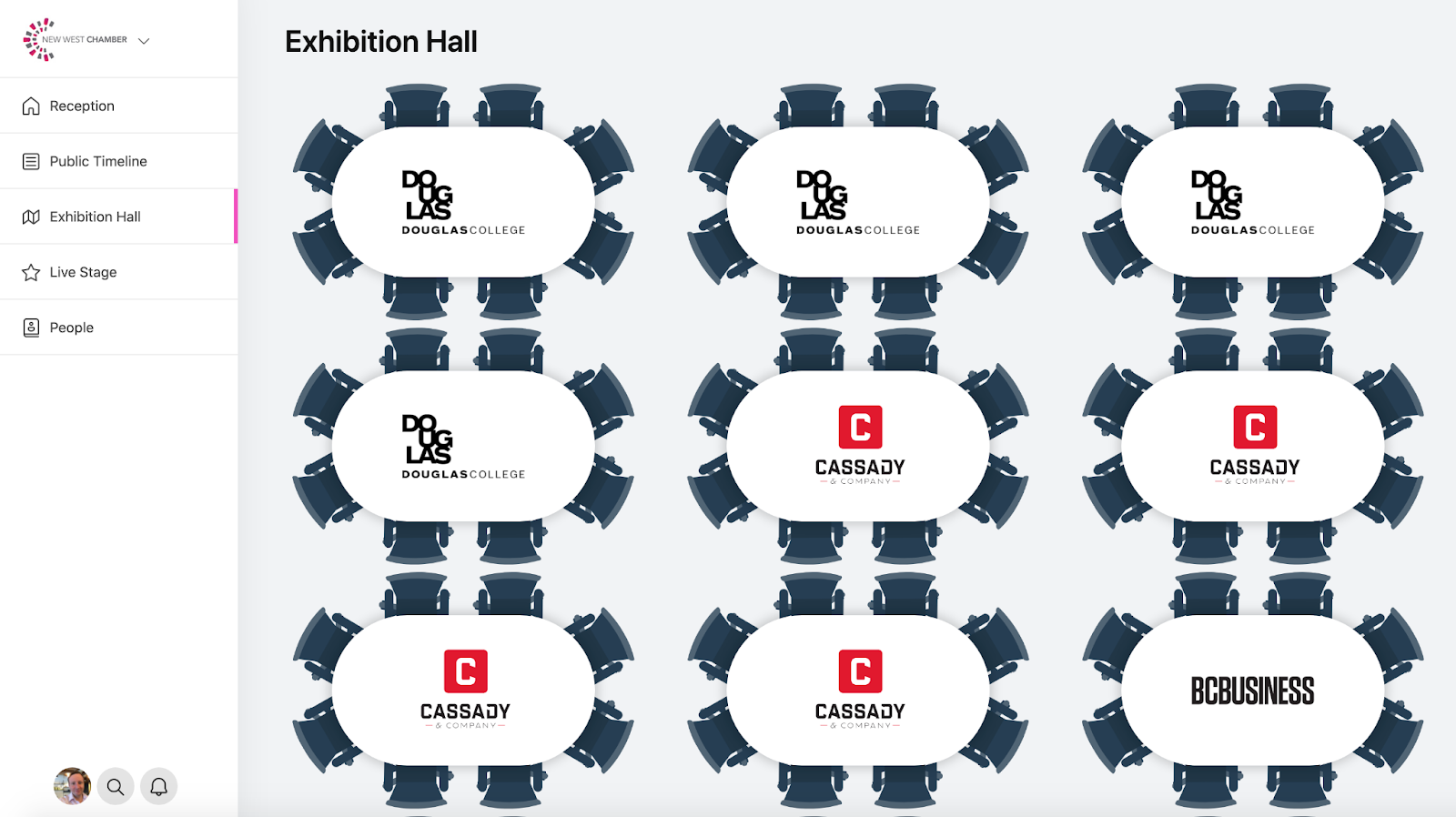 Just like in-person exhibitions, you can brand each table as a virtual booth by uploading logos.
Track the participants and tables – assess which participant engaged with the table and for how long. Use these data points to judge what was successful and what was not.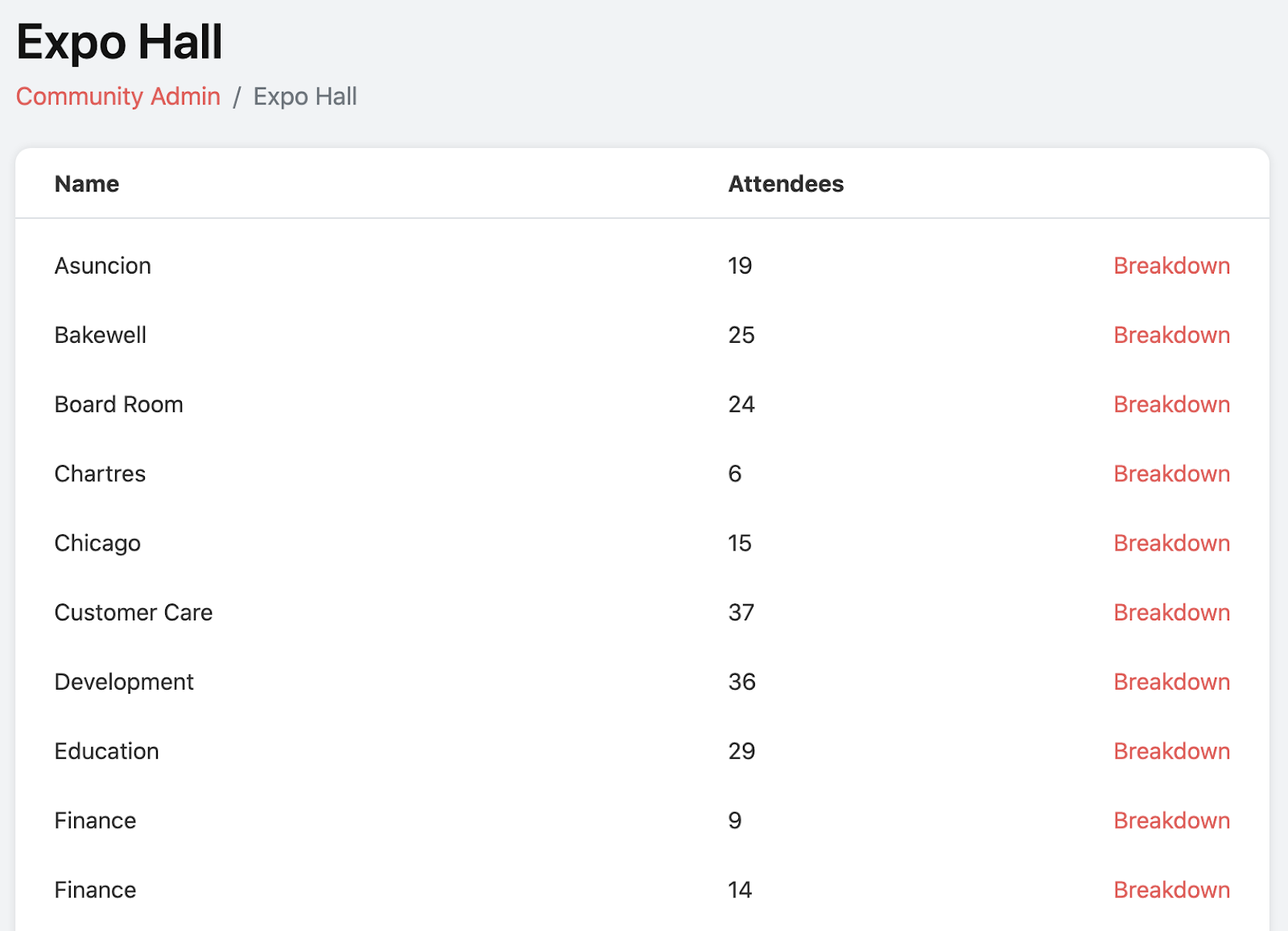 Leverage Our Expo Hall For Your Next Big Event
If you're planning your next big learning event, you shouldn't miss out on having a virtual expo hall. The virtual expo hall allows for spontaneous conversations, networking and brand building with virtual booths.