Bring Virtual Learning To Life With A Feature-Packed Live Stage
Why Do You Need A Live Stage?
Nothing kills a virtual presentation faster than one set against the backdrop of a bedroom or a crowded office. But having a professional live stage can help you in keep your audience focused on the presentation!
In a virtual learning setting, you will also have to compete against diminishing attention spans. Nonetheless, access to a live stage with polls and chat to engage with your group of learners can elevate their enthusiasm; let's see how!
How Our Feature-Packed Live Stage Helps You Deliver Results
The live stage has been designed with all of the features you could hope for to deliver a learning program or session that will stay with your learners!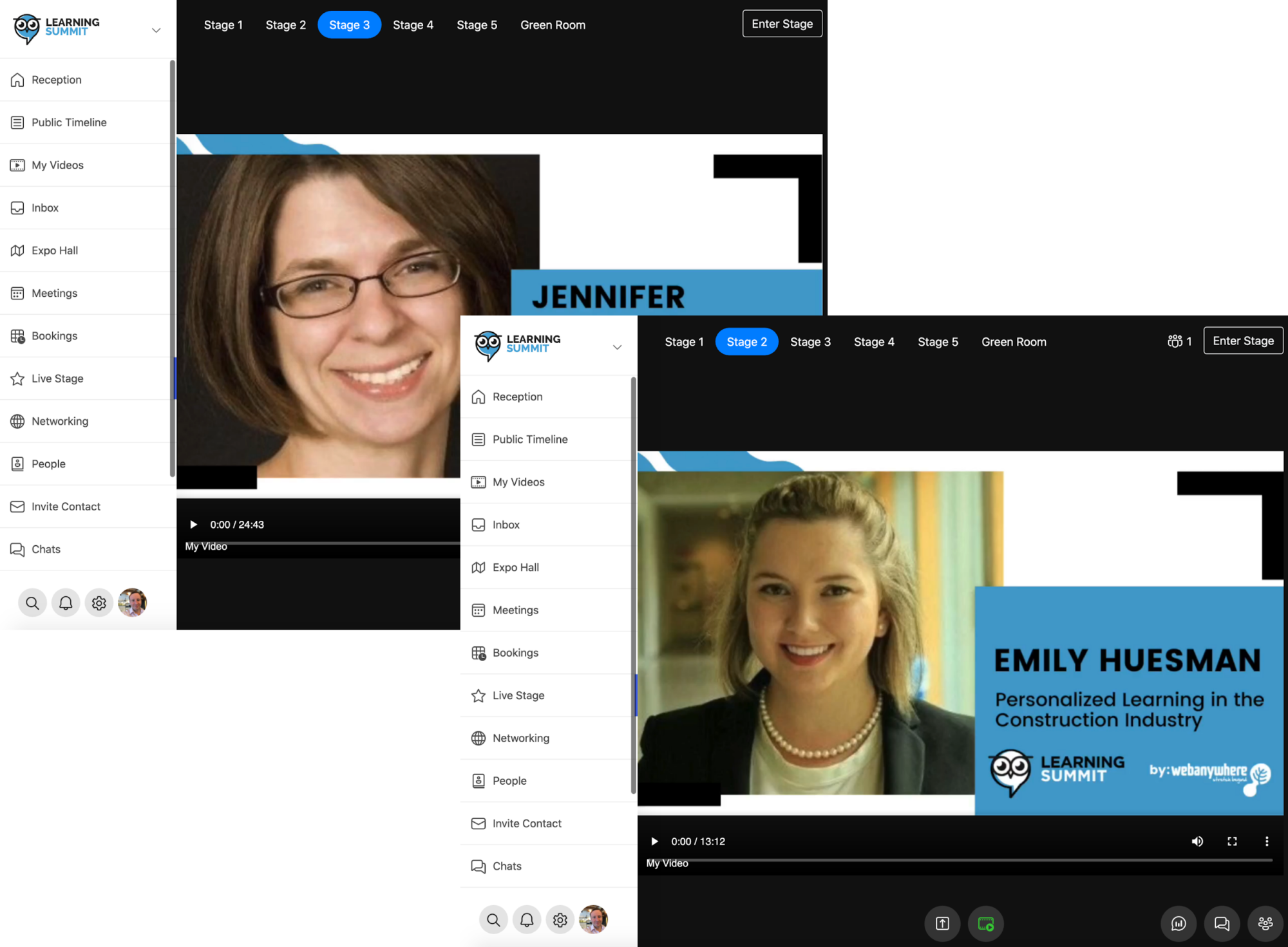 Conducting a virtual event on different topics but don't want to keep your audience waiting? You can run up to 5 presentations at the same time!
You know what they say, practice makes perfect – do a quick, dry run in the green room with the hosts, speakers, and sponsors.
You'll get an instant dose of confidence along with a mental map of what the presentation will look like. Say goodbye to fumbling at the event.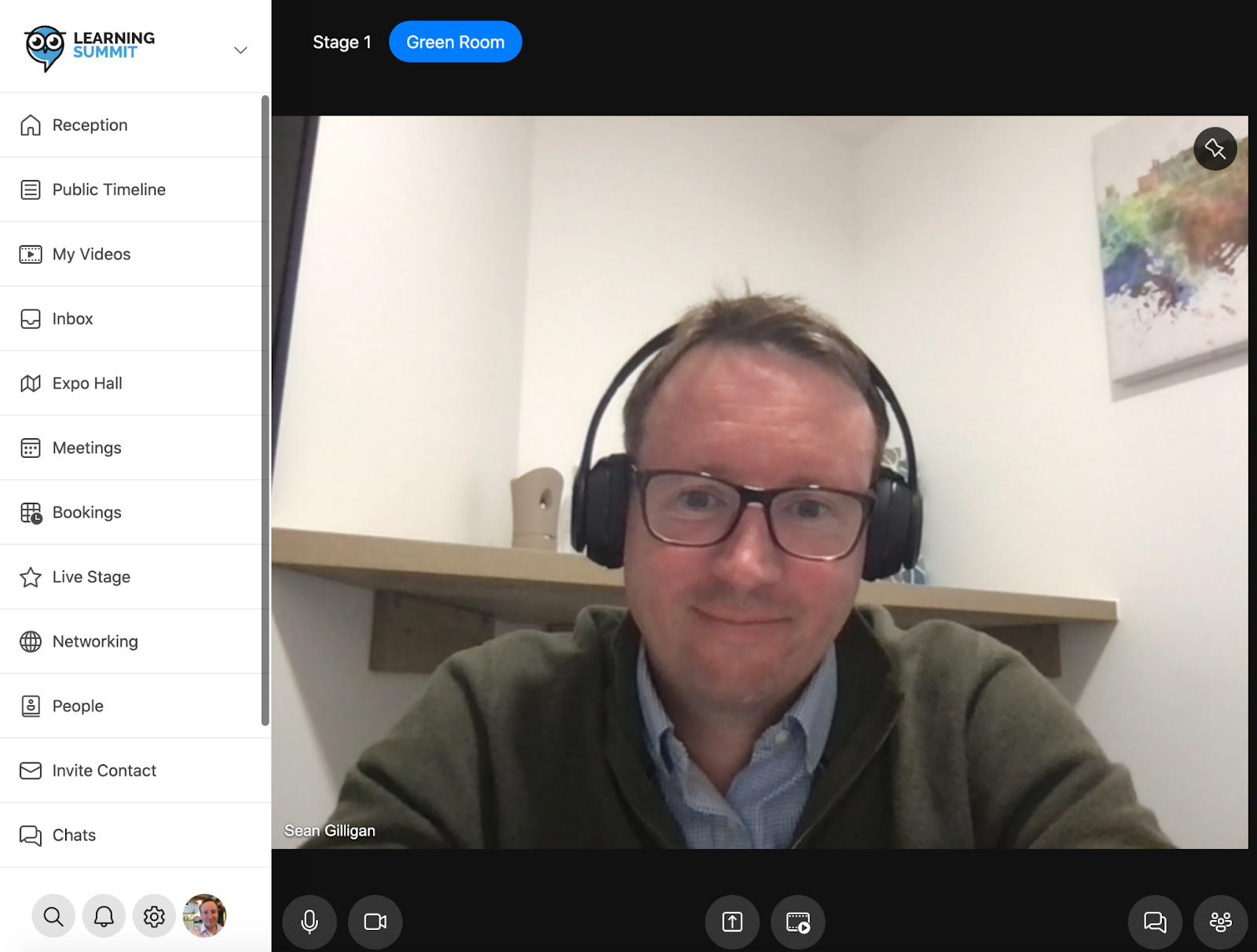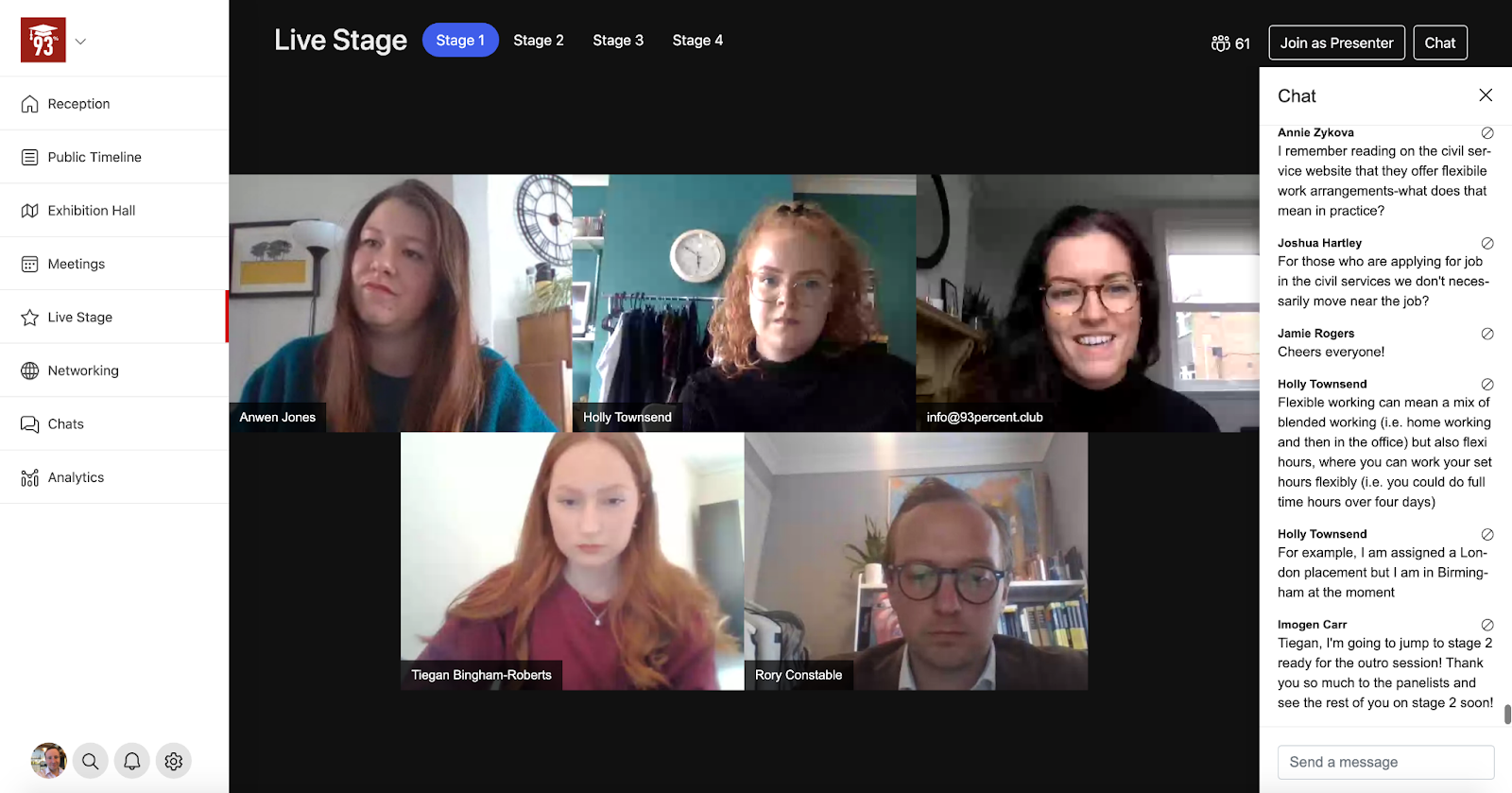 By recording and sharing your presentation, you can share it with the no-shows and allow learners to absorb information at their own pace.
You can monitor and use the attendee list to interact with the attendees by name, and give shout-outs and personal greetings!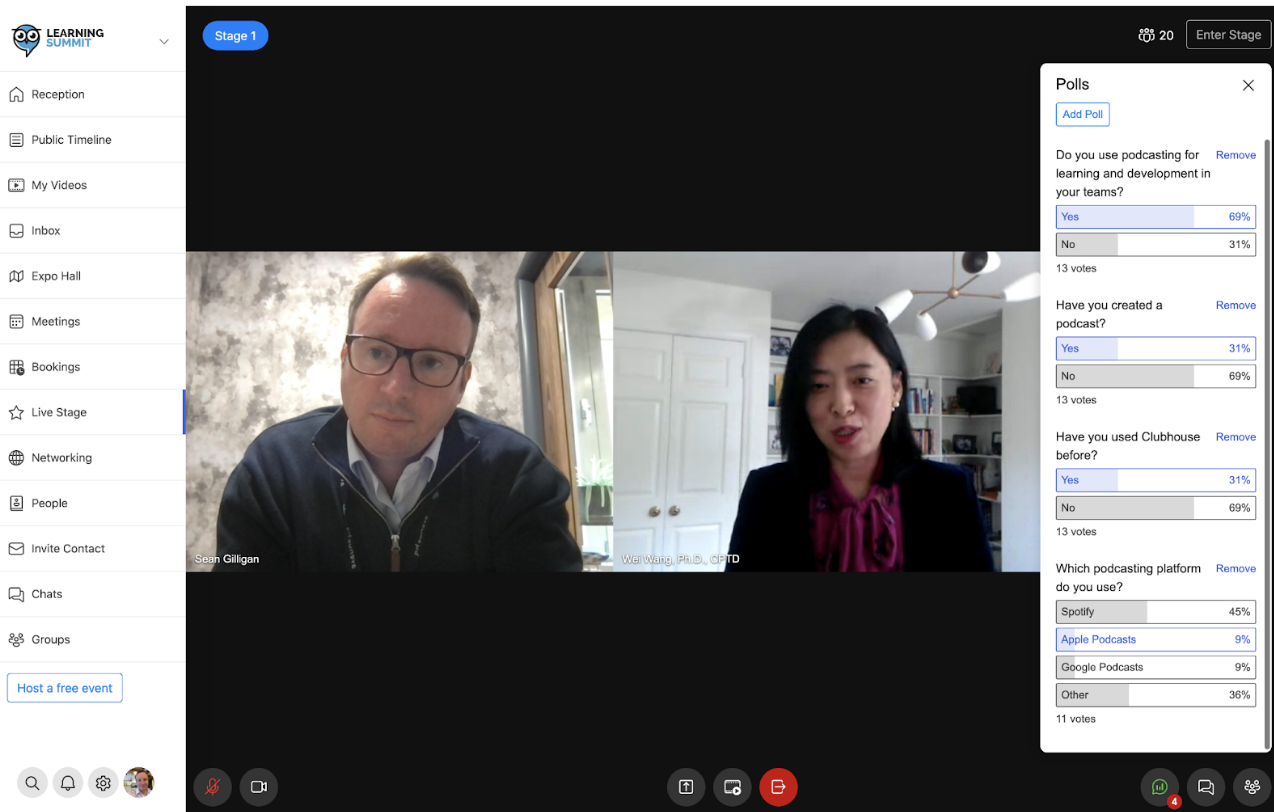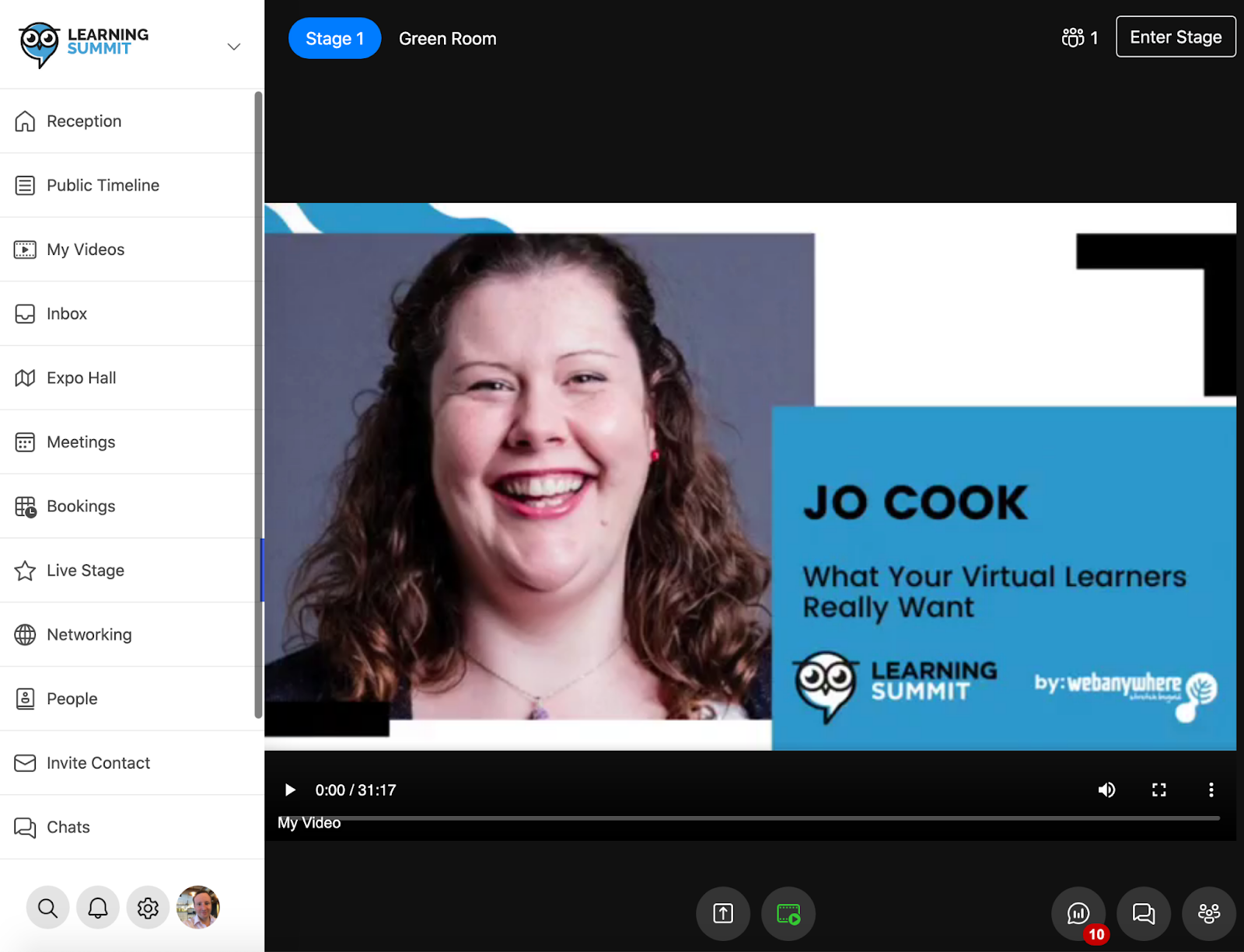 Has a presenter cancelled? Don't worry, just use the SimuLive feature to play pre-recorded videos when presenters can't make it.
Track who joined the stage and when they left to make sure the event is flowing as per schedule.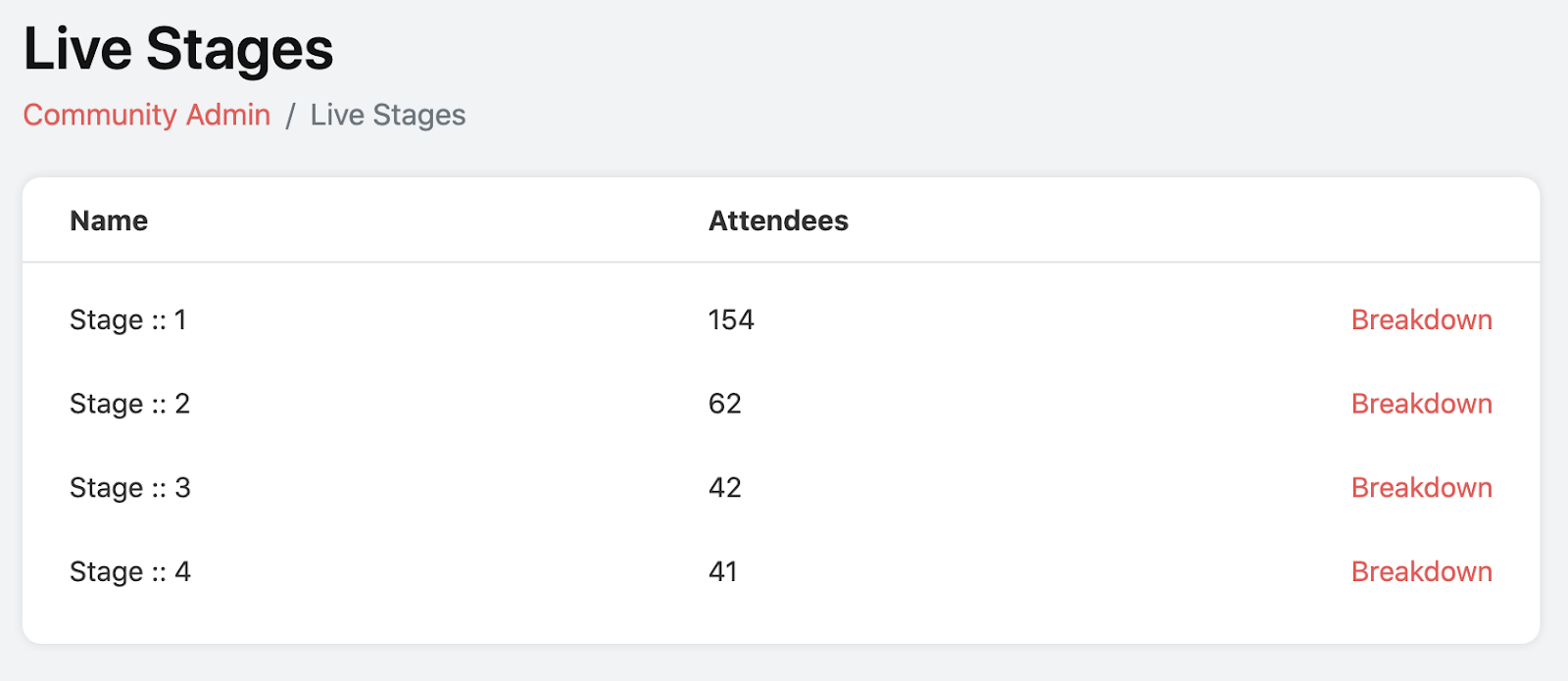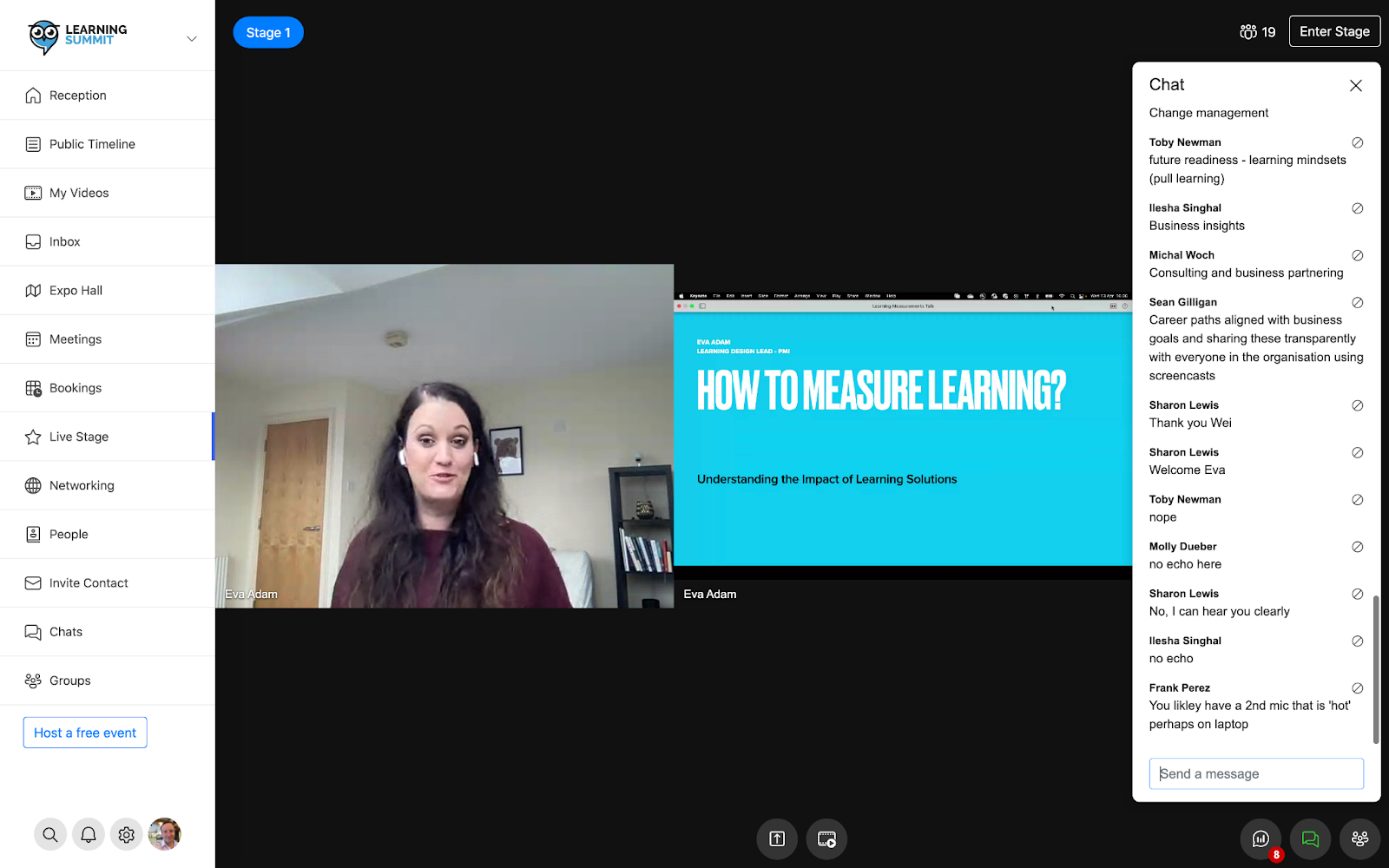 Engage with the learners through moderated, live chat. Admins can also moderate and delete comments where appropriate within a 5-second lapse.
To evaluate and enhance, conduct a live poll with your participants and get real-time feedback on your performance! Use this to do an even better job next time!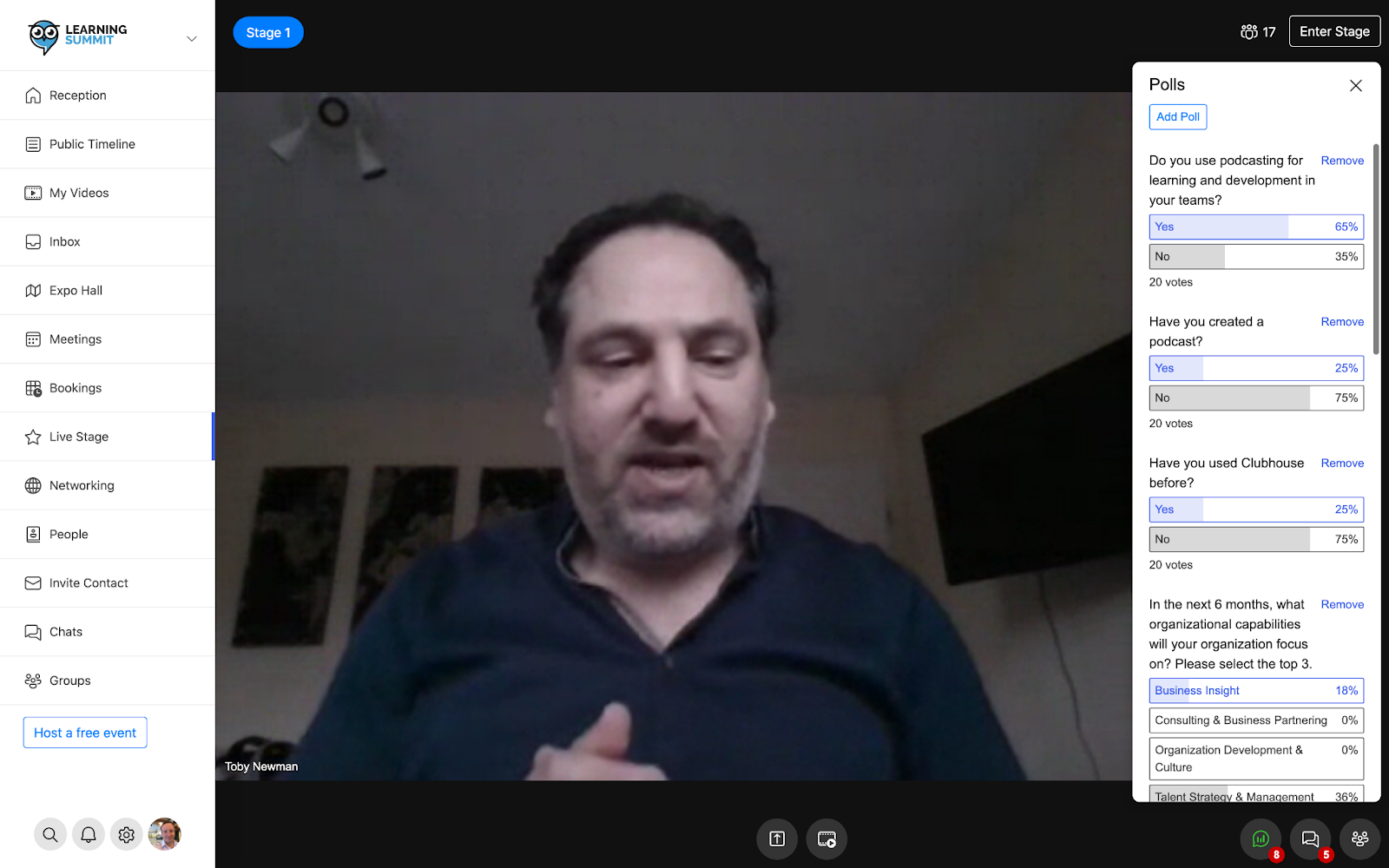 Set the Stage For a Successful Virtual Event
The Live Stage is the closest way of creating your own TV channel.
And there's no better to deliver a spectacular than by using a virtual, live stage!
Set yourself up for success and stream your presentation to 100, 1,000 or 10,000 people.