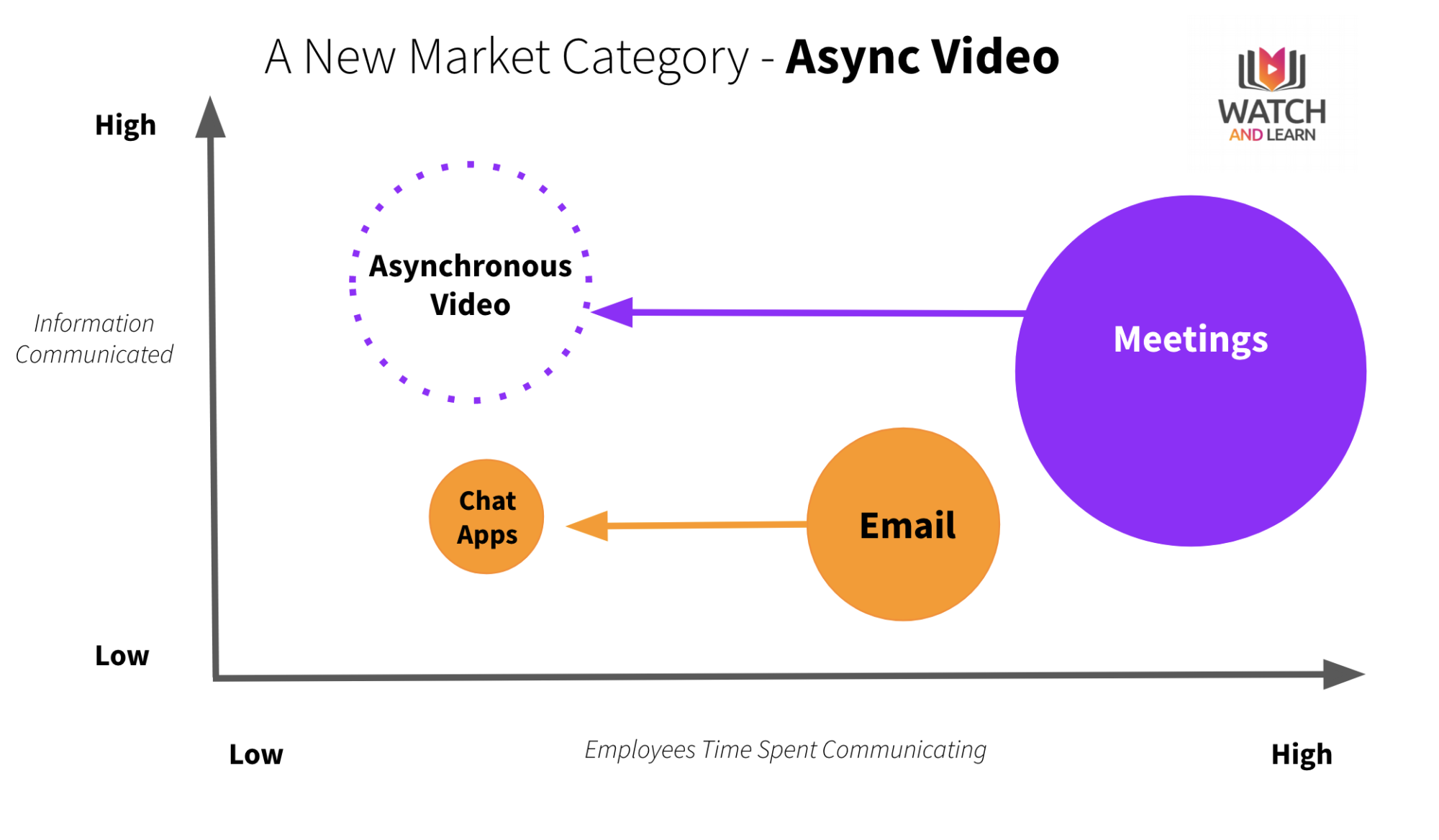 Meeting fatigue is real and it is not uncommon for people to have back to back video meetings from when they login to when they finish on a daily basis.
What if you could get back 20% of your day? Video meetings don't need to be live they can be asynchronous. Not every conversation requires a meeting. If a picture is 1000 words think of how quick it is to convey your ideas using video. Video messaging allows you to create a large repository of knowledge to help your business scale.
Watch and Learn enables you to record short videos of you and your screen for sales demos, customer tutorials and internal news.
Company-Wide Communication

– All-hands meetings replaced with on-demand videos to share goal progress.

Stand-ups

– Have team members share short video updates that they can record at a time that's convenient.

Onboarding –

Welcome new starters and help time to competency with video tutorials.

Demos

– Walk customers through a demo so they can see how your product works.

Customer Support

– Provide 'how to' videos to show customers how to use your product.

Product Design

– Walk your team through prototypes so they can see the full customer experience.
Async collaboration with video messages means less meetings and emails to contend with. You get your time back whilst maintaining updates, feedback and most importantly empathy. It's time to collapse your calendar.