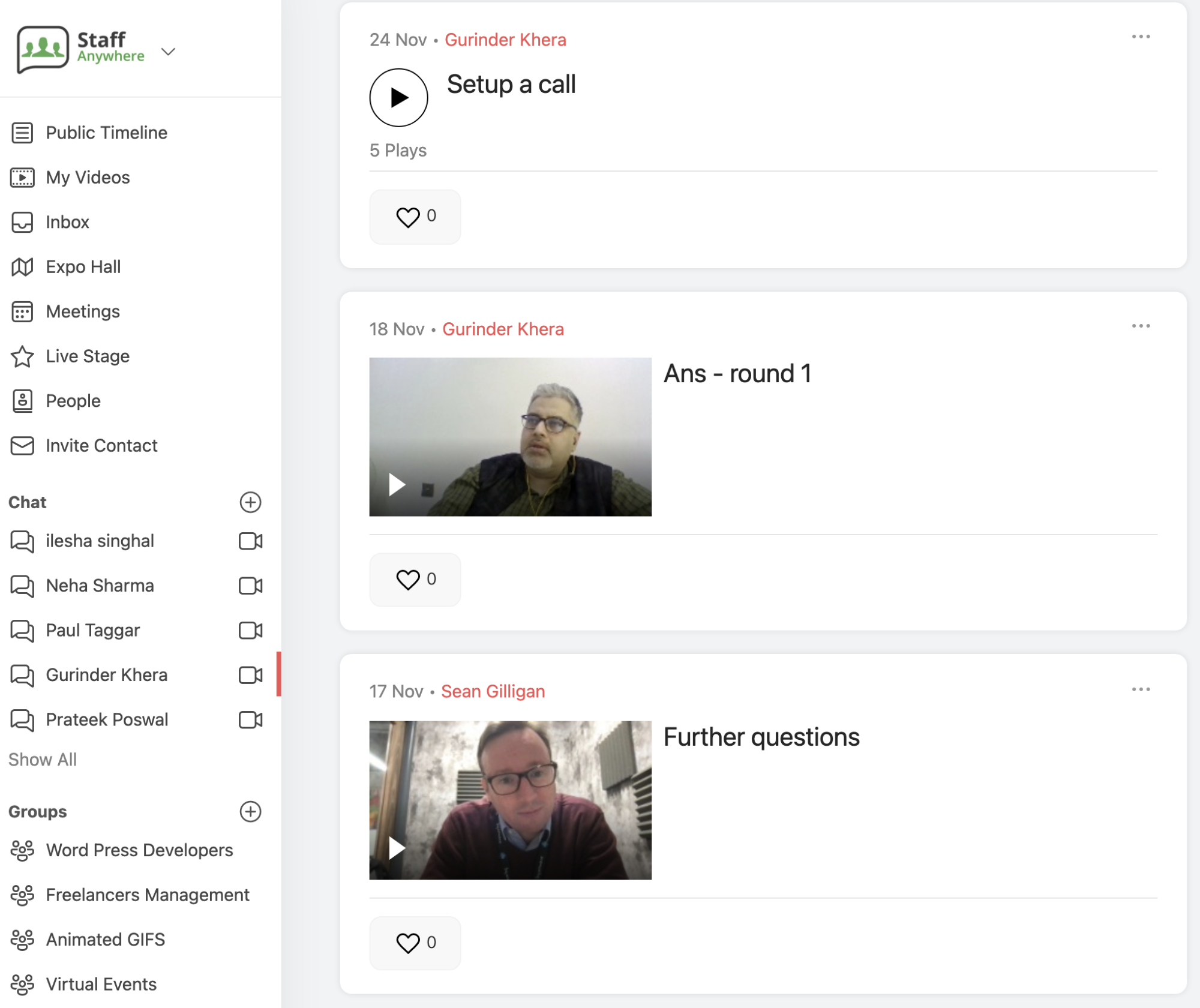 The traditional interview process is flawed. It's expensive and time-consuming for employers, and nerve-racking and embarrassing for candidates. What if you could reduce all that to a couple of minutes?
Imagine if instead of applying for jobs, you could send a short video describing yourself and what you are doing. Then companies come to you. They watch your videos, engage in live video conversations, and decide who to interview.
Video messaging is an excellent tool for interviewing, especially when it combines with follow-up video calls. Hiring staff for present and future needs is way easier with video. The loss of information that comes with email, Skype, or other messaging services can be fully compensated by live video-chatting candidates at first. At the same time, you can verify their identity,. this means this is entirely necessary if it's not already obvious from the resume.
While it's ideal for candidates to schedule their interviews online, it's not always possible. I've found that video messaging candidates and then conducting video calls for interviews is a great way to both save time and screen out unqualified candidates.
Watch and Learn is a proprietary video messaging platform that allows employers to filter and then conduct video calls for interviewing applicants. Watch and Learn uses live video messaging to reduce recruiting costs, improve candidate experience, and provide timely applicant information for future hiring needs.​
Video messaging makes interviewing easy and accessible wherever you are. Both job seekers and hiring managers can use it to learn more about each other, all before hopping on a video call.
Interviewing over the phone is a challenge, and video interviewing has major limitations – time zones, network connections, and quality. Video Messaging puts the candidate front and center – giving the interviewer and team a better opportunity to identify great talent.
The ability to watch a video offers a better way for a candidate to articulate their skills and qualifications. It's all about simplifying the flow between recruiting and interviewing. On-demand video interviews allow you to meet hiring quotas with ease, while still getting to know each candidate before making a choice.
Get started free for 100 candidates in 4 easy steps:
1. Create an account and your walled garden community here​
2. Invite your candidates and/or team members to start using the app
3. Ask candidates to send you video messages of their skills and experiences
4. Start watching videos, making calls, and chatting with candidates and teammates!
First, we video message all of our candidates. Then we tell them to do a video call. Video messages are helping hiring teams reduce the time spent evaluating candidates. By filtering more candidates through video, your team can find people quicker with the right skills and experience you need for the role.