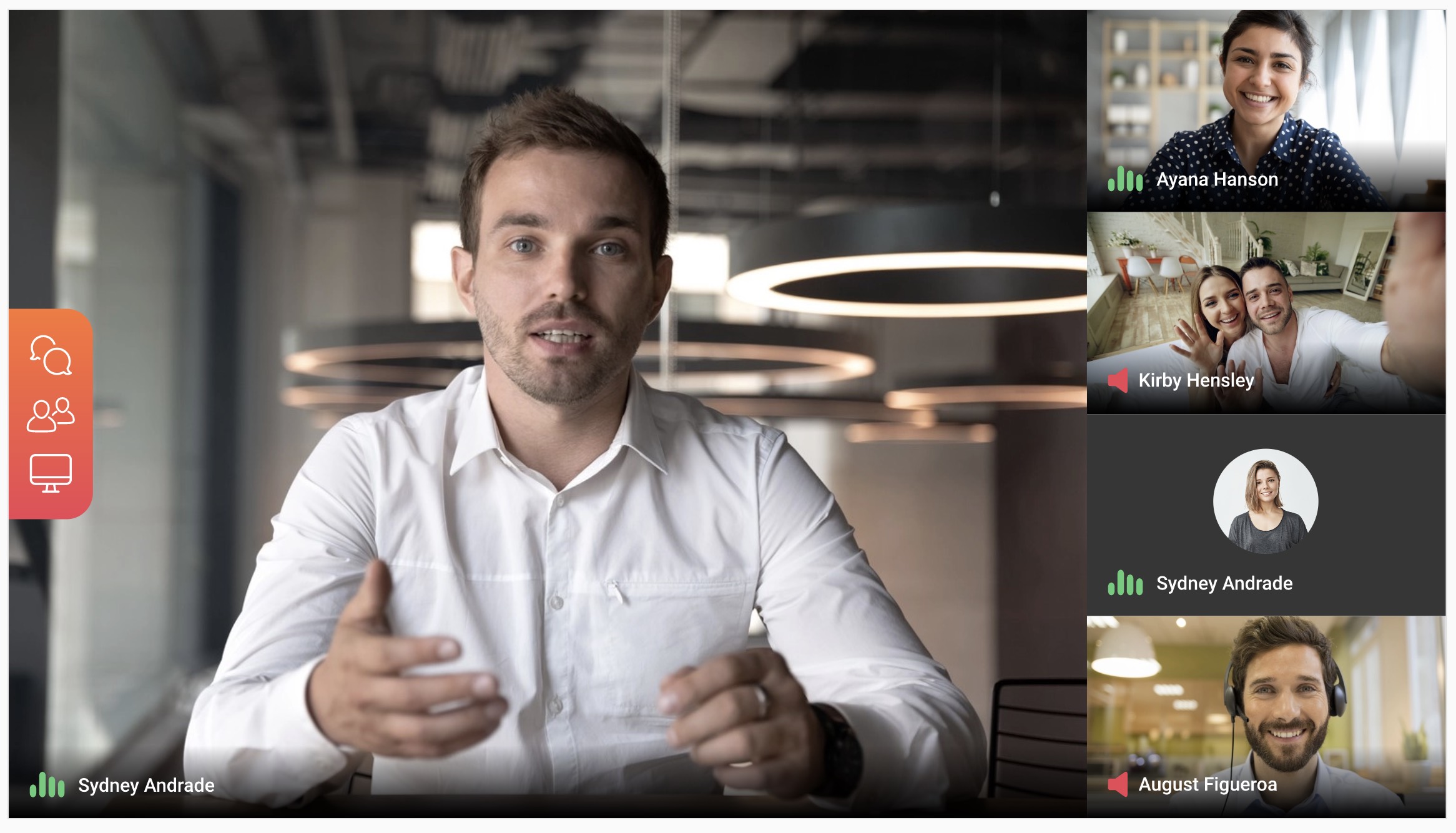 Watch and Learn are excited to announce a brand new feature that allows users to personalise the video platform with their own company and brand logos. 
What's the problem with video calling at the moment?
Now, more than ever, we're relying on regular video calls to communicate with our colleagues. Unfortunately, it's not always that simple to have clear and straightforward communication when technical issues arise, or when there are restrictions with the platforms we're currently using. And it can be hard for us to keep on top of conversations when companies are using multiple platforms to communicate. 
What's different about the Watch and Learn branding feature?
The Watch and Learn product will help plug those gaps and streamline how we communicate. The platform allows users to record voice notes, video chat, and screencasts all from one place. Users also have the option to reply directly to all conversations by using the 'direct message' feature, ensuring nothing is missed.
Sean Gilligan, CEO of Webanywhere says "The great thing about the new feature is that we are able to give our customers a completely unique experience, allowing them to make an impressive and lasting first impression. The personalisation function allows you to engage your attendees from the offset by creating an experience that is tailored with brand logos and colours."
This new capability really allows your company to stand out from the crowd. By customising the branding of your calls, you can improve the professional look of your business, with what looks like an in-house service. Perfect for impressing potential clients and making the platform look the part. 
Sean also says "Technology needs to be more empathetic and combining video conferencing with voice notes and video messages makes communication more human." He adds "Video conferencing is on the rise and has been one of the defining elements of the coronavirus pandemic, with millions of people forced to work remotely."
If you require any more details on how Watch and Learn can help transform your calls, please get in touch. You can also download the Watch and Learn app for iOS and Android in the relevant app stores. To access the platform on desktop, head over to https://watchandlearn.io/. 
You can watch our video about the new branding feature below.