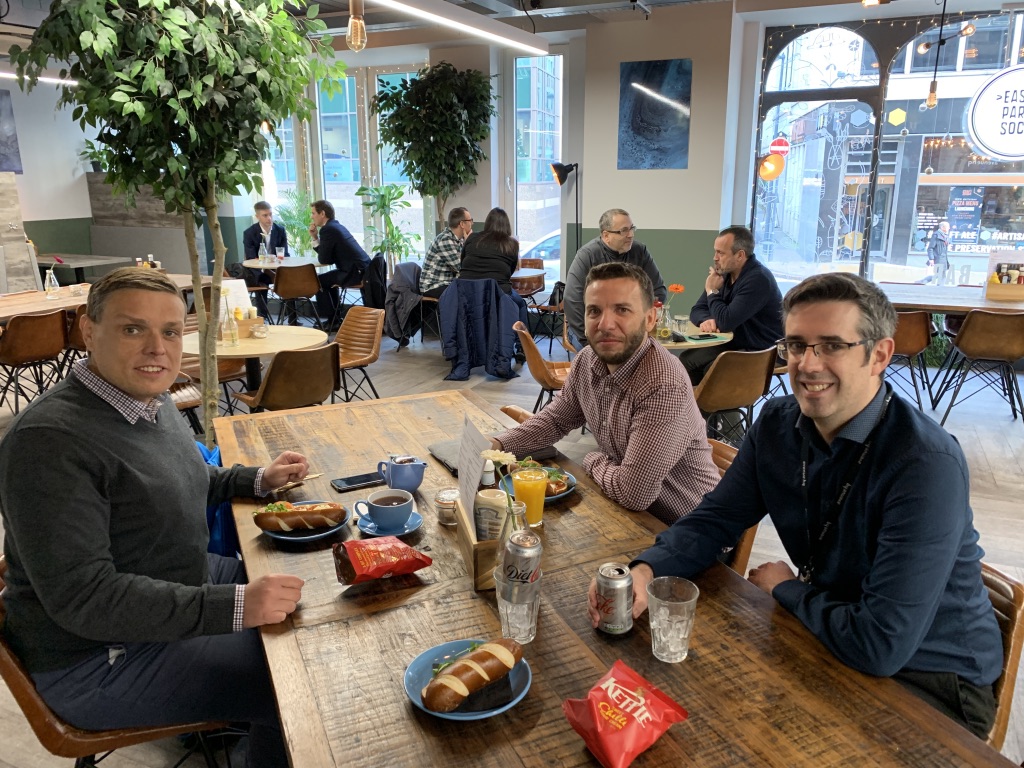 1. Outreach 
It's a crowded marketplace out there. All sales teams are looking to gain the attention of either customers or their prospects. Salespeople spend hours on LinkedIn, phone calls and video meetings. Before a sales rep gets onto the video meeting they've got to generate the meeting itself. This quite often involves lots of different touchpoints. Traditionally salespeople will phone and email to try and book in a demo. Tools like Calendly can help automate this process. Before you can schedule the meeting you need to persuade the person they want a meeting in the first place. This is where video outreach in the sales process can help warm customers up to your proposition. Instead of writing a cold email you can embed and attach videos within your emails to make your messaging more personable. Sending out videos is a more personable way to communicate with your audience. People buy people and video lets prospects and customers understand you and your true character. 
2. Sales Coaching 
Sales coaching is of paramount importance to drive the performance of your salesforce. People need to know that they are valued members of the team. We develop salespeople through a number of methods using Watch and Learn. CRM training for excellence and compliance is conducted using screencasts. We conduct role-plays with back-and-forth video messages to test various scenarios. Our product team creates screencasts to educate sales on future product roadmaps and new features planned. In the past, this was face-to-face in a classroom or through a video call with screen sharing. We still jump on video calls and share our screen but not all of the time. As you know salespeople are quite often busy and would rather be selling to customers than attending internal meetings. We now use a mix of live video calls and video messages to improve the capability of our sales team.
3. Customer Calls 
Before Watch and Learn we used Google Meet or Zoom to conduct customer success meetings. We now use Watch and Learn to conduct video calls because we can also do messaging between meetings. Messaging between meetings can be with short voice notes, text messages, screencasts or video messages. This was the gap in our communication process. Before messaging we would default to email. Email was ok it just wasn't personable. Customers can now launch video calls straight from our client portal. All of this provides less friction to customers and easier access to experts. 
4. Proposals and Reaching Decision Makers
Historically we would send a proposal with software such as Proposify with an email link. Using Watch and Learn we now create screencasts and share these. This is a more personable way of presenting your offer. Previously, this was done by emailing a proposal and jumping on a call. By sending a screencast you can reduce the friction between yourself and the customer. You can also track who has watched the proposal to understand the level of interest. Furthermore, customers can forward the proposal to other stakeholders to playback the proposition. All of this accelerates the sales cycle and allows you to detect problems sooner rather than later. 
5. Bridging Timezones 
We have customers dotted all across the globe. Whilst it is important to attend video calls with clients it is not necessarily all of the time. When a video call is an overkill we tend to send screencast with updates to clients. Creating screencast has been really useful for guiding customers with how-to tutorials, strategic advice and further support. This is faster for the client and the customer success team.
6. Sales Reporting 
In the past, we used to submit our management report as a PDF or slide deck on a Friday. The sales report is now published as a screencast and is played before Monday's Management meeting. This allows all of our stakeholders to be brought up to speed with what's going well, what isn't going so well and what we need to do differently. In the past, sales slides would take a good 20-minutes to conduct. Our screencasts are limited to 4 minutes long and by submitting our management report with voice-over commentary we can save massive amounts of time. Our Monday Management meeting is more enjoyable because it's a more interactive conversation. Instead of having to listen to somebody for 10, 15 or 20-minutes going through a slide deck, we jump straight into the big decisions that need to be made and the follow-on actions. Flipping our sales meetings in this way saves time and makes our meetings more enjoyable. The lower value video update is played before the meeting at a time appropriate to the individual's circumstance. This then allows for higher-value conversations in the live meeting.