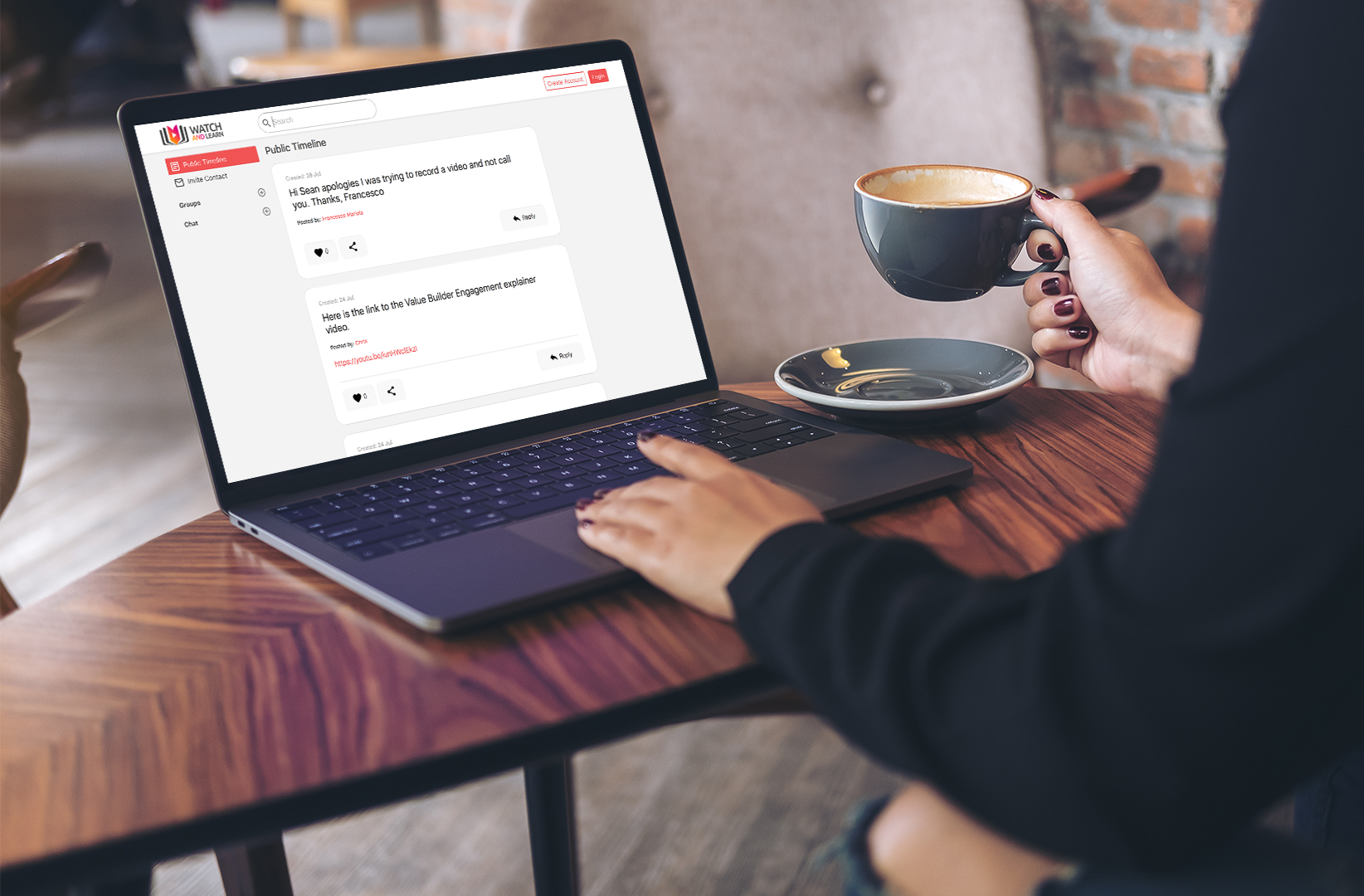 Every industry is having to change the way they do things to adapt to life in quarantine. Now with lockdown easing, the hospitality industry is having to find new ways to operate to maintain the safety of their staff and customers. Whether this means putting in a one-way system, strict table service or increased bookings, there is a lot to learn.
To open venues safely, training is needed on concepts that are new to everyone. From social distancing to Track and Trace, new standards of cleaning to adapting opening hours, this is confusing enough without having to communicate with your team on numerous platforms. Watch and Learn is here to make this daunting task a little easier, with video calling, message boards, and chats all in one place.
A Safe Space
With branded channels and encrypted chats, you can have all your training materials to hand. Watch and learn is hosted on a private cloud which means only those you invite to the channel can see its content. Share learning materials, links to online training modules and infographics safely with your employees.
One-click Calls
Conduct remote team meetings, one-on-ones and interviews with our Video Calling feature. Video calling has never been easier, calling multiple people at the click of a button without having to share links or restart calls. Members can send messages during the call, saving time during Q&As.
Sharing is Caring
Screen sharing is available both in and out of live calls, enabling you to show your team the new floorplan or service areas. Show power points about menus, or walk your team through the online booking system with ease.
Share audio and video messages with your team, and no need to send them notes with our automatic transcript settings. To see how you can get the most out of these features read our guide here: https://watchandlearn.io/blog/speaking-clearly-how-to-get-the-best-results-with-transcription/.
Analyse and Revise
You can use our analytics to see which posts have been viewed and interacted with the most. Compare which posts have the most comments and the average time spent on each post with the Plays feature. You can also compare groups with the Popular Groups and Chats feature. See which chats you have been most active in to navigate which need the most attention. The Word Usage feature gives you a visual demonstration of what you and your team have been talking about. This keeps you up-to-date on everyone's progress and helps you identify your team's successes and areas to improve.
There are 100 things to think about when reopening your business, don't let tiresome training be one more thing on your plate. With Watch and Learn's integrated platform, you can train staff remotely with ease, safely and securely. To find out more about what Watch and Learn can do for your business click here.