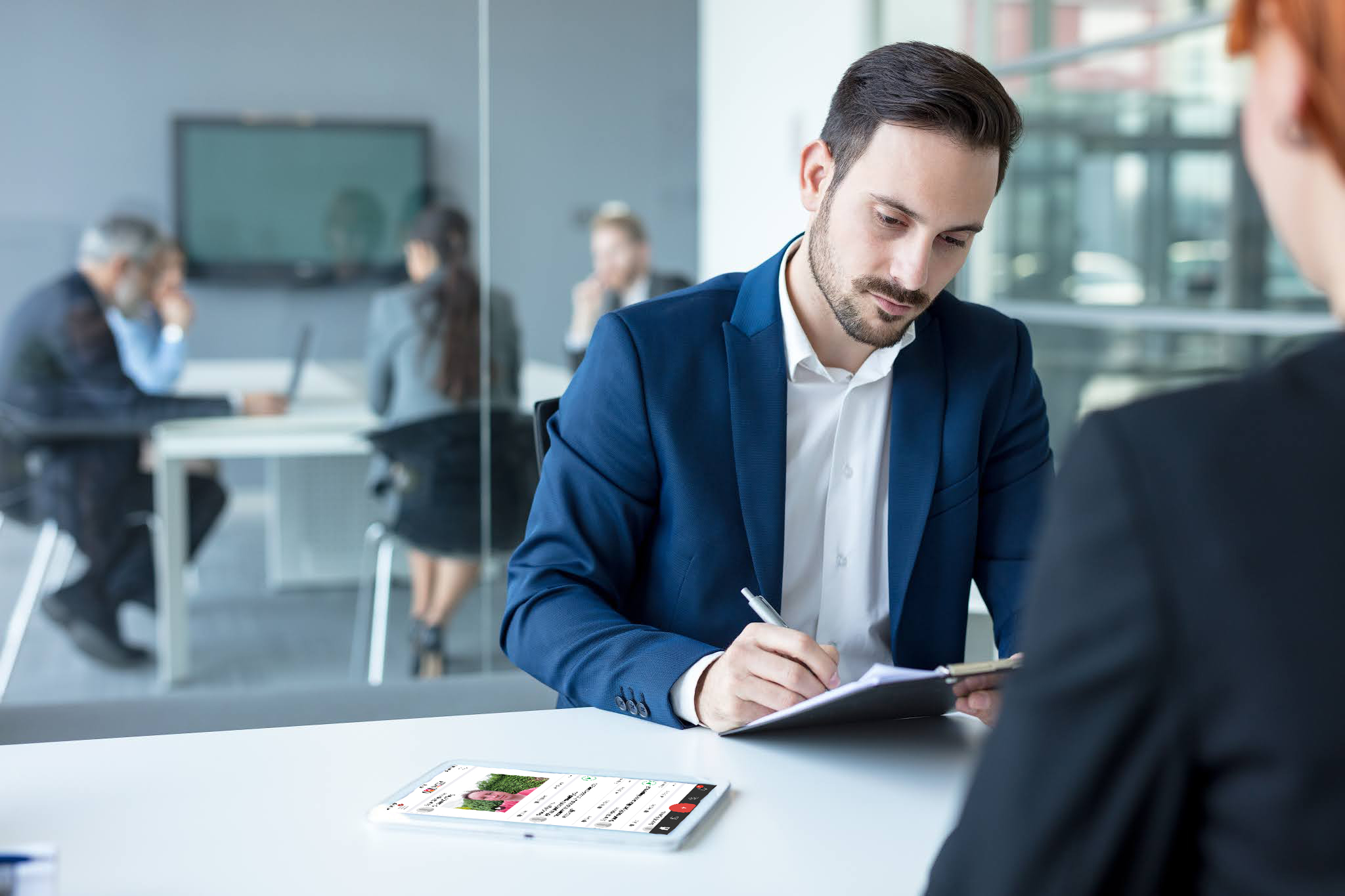 Watch and Learn gives you a branded video site where you can video call candidates and colleagues, as well as send video, audio and text messages. It is an integrated space where you can conduct interviews, train new hires, and cultivate your virtual office environment. Not only can you easily conduct online interviews without the need to send invites or download software, you can also have a more animated exchange with video and audio messaging. Here is how Watch and Learn will make your company stand out during the hiring process:
Attract – tailor your site with a branded workspace. Showcase your existing talent, letting candidates look through chats, watch videos from existing employees, and get a feel of the company. Allow candidate to familiarise themselves with the platform and your company's working style.
Streamline – speed up the hiring process by getting candidates to talk through their CV in a video for review. This allows candidates to give a more active and engaging representation of themselves as well as their experience. Say goodbye endless calls with various team members, eating up time and repeating information. Simply share videos with hiring managers for them to review in their own time.
Consider – compare candidates with ease, re-watching videos or reviewing the transcript when needed. Be able to give more personal feedback in a video or audio file. Create a dialogue with potential candidates rather than a string of emails. Comment and like videos to give constant feedback for both successful and unsuccessful candidates.
On-Board – make the transition from the hiring process to welcoming them to the workplace easy. Send them instructional videos and link resources in your existing chat. Connect them to other team members and add them to departmental message boards with the click of a button.
Whether you want to conduct a scheduled interview or build up a picture of each candidate through multiple messages, Watch and Learn can help you humanise the virtual hiring process. Widen your pool of talent with remote recruitment, not allowing your choices to be restricted by location or time-zone. Gain a more rounded representation of your candidates, giving you and your team time to review their videos. Give personalised and in-depth feedback rather than an endless exchange of emails. Easily transition your new employees into your network, using the same platform for hiring and professional communication.
Recruiting is made easy with Watch and Learn, supplying everything you need during and following the hiring process. To find out more about how to use Watch and Learn for your next hire visit our recruitment page.