VIDEO INBOX
Say NO to long emails
Say STOP to distractions
Say GOODBYE to Zoom fatigue
The all-in-one communication platform that will superpower your remote work life!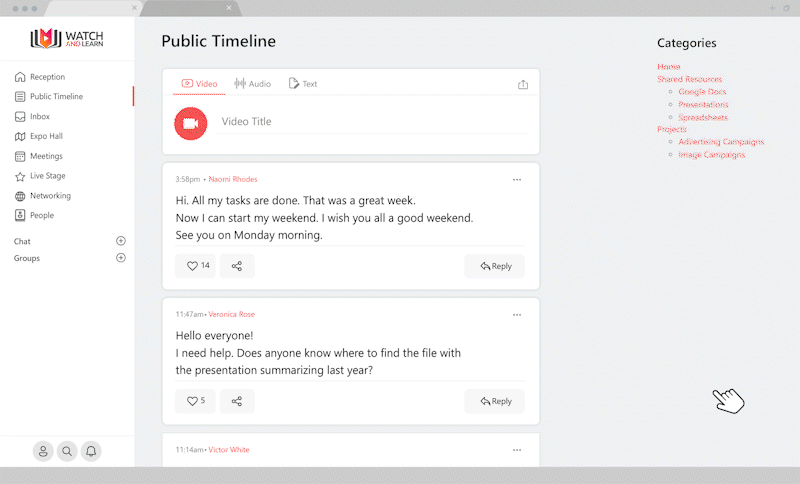 A new communication experience that will change your remote work lifestyle forever!
Async Communication with Voice Notes and Videos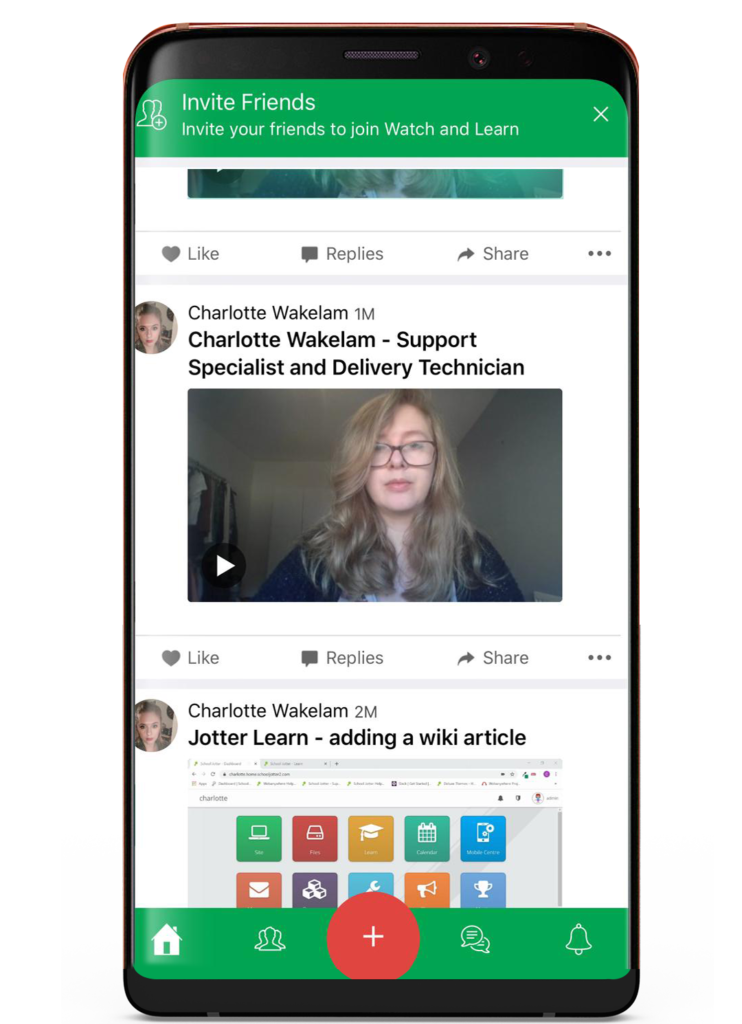 Sync Communication with Live Video calls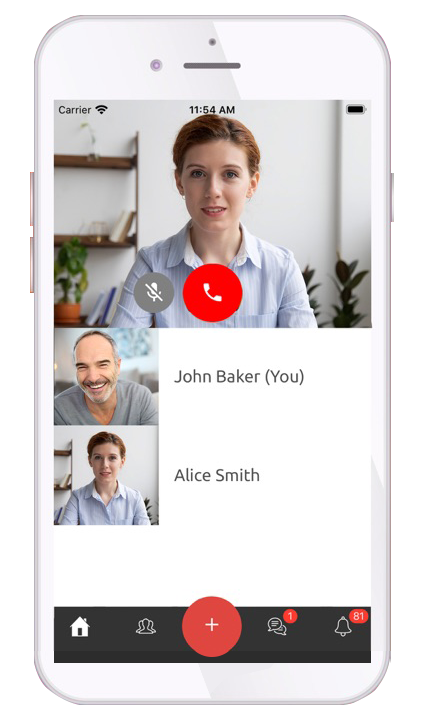 Record and share videos
Reduce time spent in meetings
Focus on deep work
Work flexibly whilst staying connected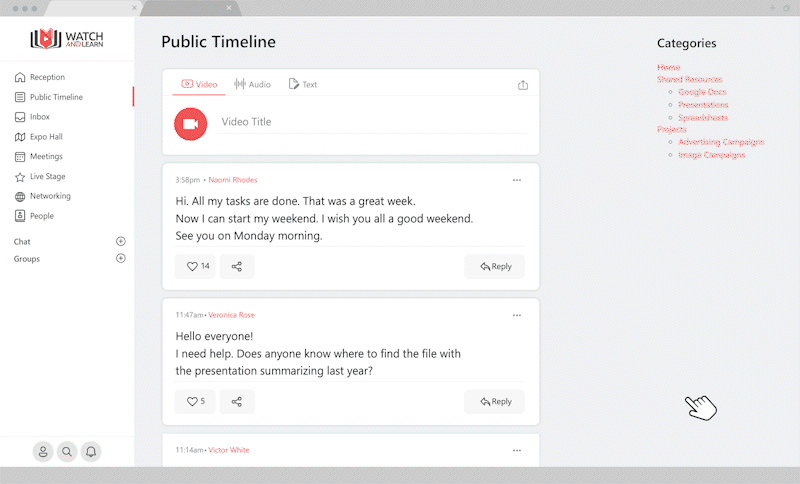 Knowledge Transfer
Search all recorded video meetings, screencasts, videos and voice notes
Marketing
Powerful analytics for tracking on-demand and live video engagement
Sales
Send video messages with video call back buttons for sales outreach
Product Management
Share screencasts with your company on the latest product developments
Q1: Who can use Watch and Learn?
Ans: This video messaging platform is suitable for a variety of businesses and brands , including but not limited to Onboarding, Sales, Marketing, Software Development, Appraisals, and Knowledge transfer.
Q2: How do I get Watch and Learn?
Ans: Watch and Learn is available to download on iOS and Android and can also be accessed from your desktop.
Q3: How do I use Watch and Learn for video
Ans: You can connect face-to-face from wherever, whenever, using video calls. You can also host group or 1-on-1 meetings with your team.
Q4: How much does Watch and Learn cost?
Ans: The Basic version is available for free. There are three other plans available. Check the Pricing page to learn more about the cost.
Q5: Is Watch and Learn safe?
Ans: Yes, this platform is absolutely safe for you to use.
Q6: Can I brand the platform?
Ans: You can create your very own public or privately branded video site which works across all platforms be it web or mobile.
Q7: Does Watch and Learn have a Chrome plug-in?
Q8: Can I review my content before sharing it?
Ans: Yes, you can review all the content you create, including videos, before you share with others.
Synchronous and Asynchronous Video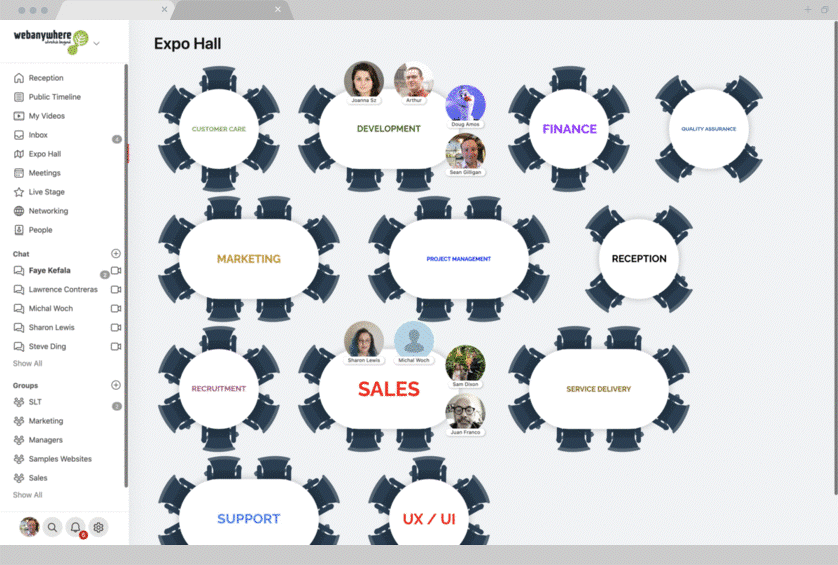 Synchronous Video 
Stream live video from the live stage for all-hands meetings
Move between video breakout rooms for networking
Schedule video meetings with calendar integration
Instantly video call for unscheduled video meetings
Send video call back buttons for instant video conferencing
Asynchronous Video 
Video Recordings from the Live Stage and Video Meetings
Screencast using the Watch and Learn Screen Recorder for Google Chrome
Send video messages and voice notes
See who has played your messages
Search all recorded video meetings, screencasts, video messages and voice notes